On Practising Therapy at 1.45 A.M.: Adventures of a Clinician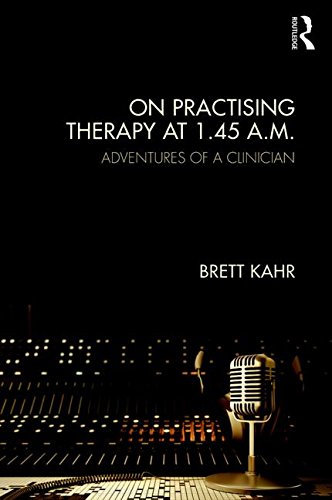 Book Details
Publisher : Routledge
Published : December 2019
Cover : Paperback
Pages : 252
Category :
Psychoanalysis
Catalogue No : 93937
ISBN 13 : 9781782206804
ISBN 10 : 1782206809
Also by Brett Kahr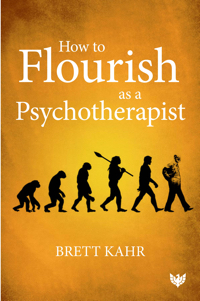 Although Professor Kahr spends most of his week facilitating traditional psychoanalytical sessions with his patients, in his spare time he has had many professional adventures outside the consulting room, broadcasting as Resident Psychotherapist for the B.B.C., lecturing about the intimacies of couple psychodynamics on the stage of the Royal Opera House, and defending "Lady Macbeth" in a murder trial at the Royal Courts of Justice in conjunction with members of the Royal Shakespeare Company.
In this compellingly written and unputdownable book, Kahr shares his wealth of adventures both inside the consulting room and in the wider cultural sphere, disseminating psychoanalytical ideas more broadly. The book suggests that the "traditionalist" and the "maverick" aspects of the practising clinician can exist side by side in a fruitful collaboration. These adventures will encourage those embarking upon their first steps in the helping professions to entertain more creative ways of working.
About the Author(s)
Professor Brett Kahr is Senior Fellow at Tavistock Relationships, in the Tavistock Institute of Medical Psychology, London, and, Senior Clinical Research Fellow in Psychotherapy and Mental Health at the Centre for Child Mental Health. A registrant of both the British Psychoanalytic Council and the United Kingdom Council for Psychotherapy, he has written or edited nine books and serves as Series Editor or Co-Editor to the "Forensic Psychotherapy Monograph Series" and the "History of Psychoanalysis Series" for Karnac Books. He is also a Trustee of the Freud Museum London. He has worked in the mental health field for over thirty-five years. His most recent book is Coffee with Freud, and his forthcoming book is entitled Winnicott's Anni Horribiles: The Creation of 'Hate in the Counter-Transference'.
You may also like