O Psicanalista, o Teatro dos Sonhos e a Clínica do Enactment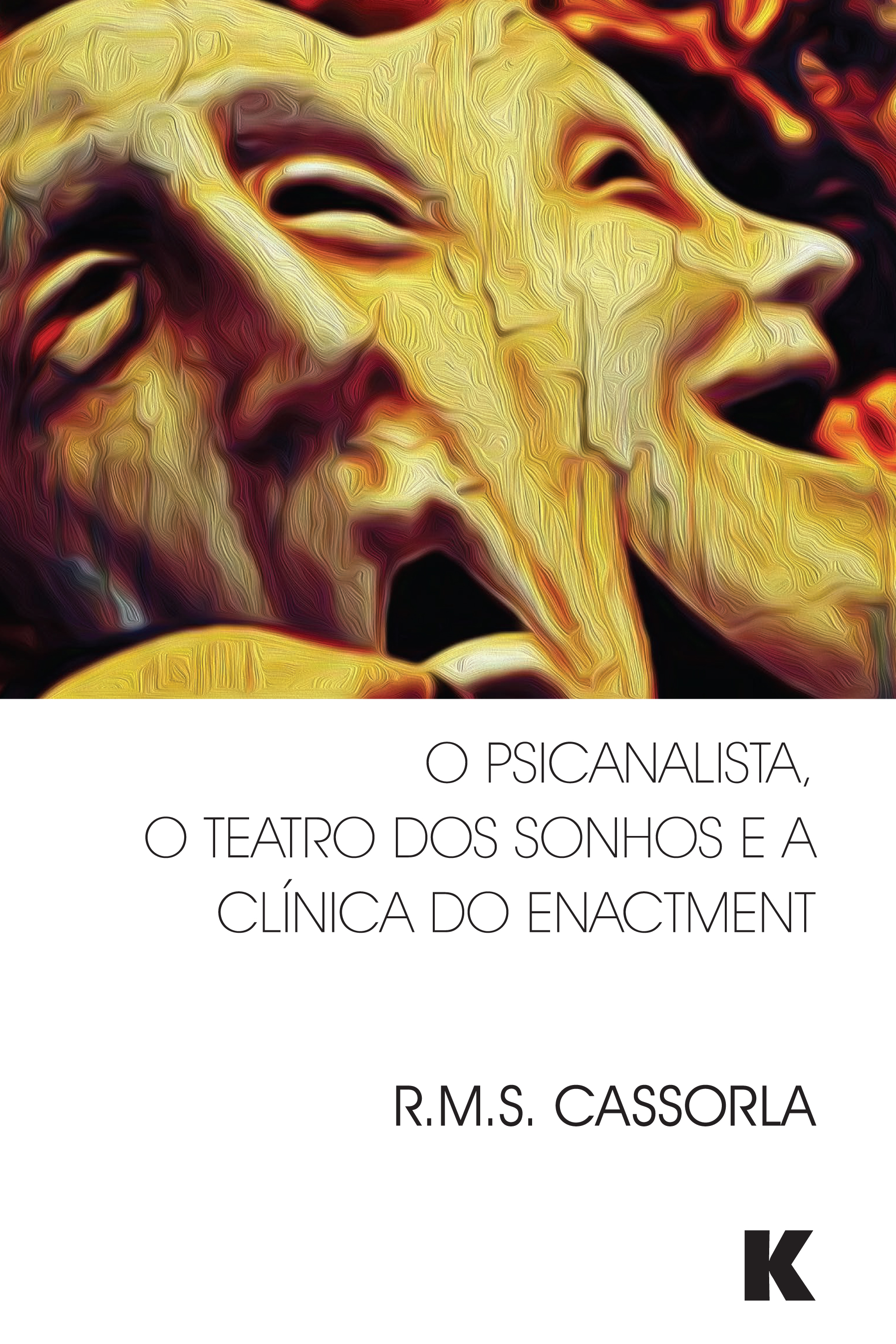 Book Details
Publisher : Editora Karnac
Published : October 2015
Cover : Paperback
Pages : 236
Category :
Psychoanalysis
Catalogue No : 36978
ISBN 13 : 9781910445167
ISBN 10 : 1910445169
Also by R.M.S. Cassorla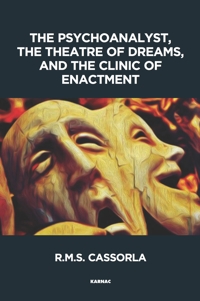 Paperback
£14.39
Usually despatched within 4-5 working days
Free delivery worldwide
This title has been delisted and is no longer available to purchase
O psicanalista, o teatro dos sonhos e a clínica do enactment aborda aspectos da técnica analítica contemporânea quando se lida com pacientes de difícil acesso, com déficits no processo de simbolização. A partir do estudo do sonho noturno e do sonho diurno o autor busca compreender configurações emocionais borderline que tomam o campo analítico sem que o analista se dê conta. Seu estudo levou o autor a descrever uma história natural do processo analítico quando o campo analítico é tomado por conluios obstrutivos, fruto dessas configurações, conluios dos quais a dupla analítica não se dá conta. Esses não-sonhos-a-dois (isto é, fatos que não podem ser sonhados sem que se o perceba) constituem enactments crônicos que, graças ao trabalho analítico,são inconscientemente simbolizados, emergindo no campo analítico como um mix de descargas e não-sonhos sendo sonhados. Esses fatos, enactments agudos, por revelarem aspectos traumáticos, ameaçam destruir o campo. No entanto, quando compreendidos pelo analista, se transformam em elementos importantes no avanço do crescimento mental.

Esses aspectos são estudados, em detalhes, nos 12 capítulos do livro, enfatizando-se material clínico. Exemplos míticos e artísticos são também utilizados. A clínica e a teoria são validadas a partir de experiências internacionais. Discute-se, em detalhes, a função analítica e os ataques que ocorrem nessas situações, levando o analista a tornar-se estúpido. O texto se abre para várias vertentes teóricas mas os modelos bionianos são usados em forma predominante.
Reviews and Endorsements
O psicanalista, o teatro dos sonhos e a clínica do enactment oferece-nos um conjunto de trabalhos consistentes e instigantes. A capacidade de instigar deriva da forte presença da clínica psicanalítica e da possibilidade de, enquanto leitores, fazermos contato com as experiências emocionais que ela produz na dupla, bem como da habilidade de Roosevelt Cassorla nos transmitir os processos afetivos e de pensamento que o desafiam em sua prática e o levam a... criar. A qualidade criativa da prática clínico-teórica do autor contribui para tornar ainda mais mobilizadores os textos ora recondicionados e publicados na forma de capítulos de livro. A consistência, por seu lado, decorre, em parte, da formação e inserção acadêmica do autor na vida universitária. No entanto, destacamos a obra de Cassorla como um exemplo muito bem sucedido de pesquisa clínica psicanalítica. Ou seja, não se trata de uma consistência aos moldes da academia projetada sobre a psicanálise, mas de uma autêntica investigação clínica que adota o método psicanalítico de pesquisa para descobrir fenômenos, inventar conceitos e fazê-los operar. Descobertas clínicas e invenções teóricas entrelaçam-se, desdobram-se e expandem-se, gerando uma área de pesquisa bem definida e sempre aberta a novas possibilidades. Ao falarmos em pesquisa e expansão do conhecimento, estamos falando implicitamente em fronteiras. Trata-se, certamente, de uma importante contribuição brasileira à ampliação das fronteiras da psicanálise em plano internacional.
- Luís Cláudio Figueiredo, Psicanalista e professor da PUC-SP e da USP
About the Author(s)
Roosevelt M.S. Cassorla, MD, PhD, is a Titular Member and Training Analyst of the Brazilian Psychoanalytic Society of São Paulo and the Campinas Study Group. He works as the Full Professor of Psychological Medicine and Psychiatry at the Medical School of the State University of Campinas, and is a member of the Editorial Board of the International Journal of Psychoanalysis and collaborator of the IPA Encyclopaedic Dictionnary of Psychoanalysis. He has edited four books and is author of a number of book chapters and papers on psychoanalysis and medical psychology.
You may also like