Nonlinear Psychoanalysis: Notes from Forty Years of Chaos and Complexity Theory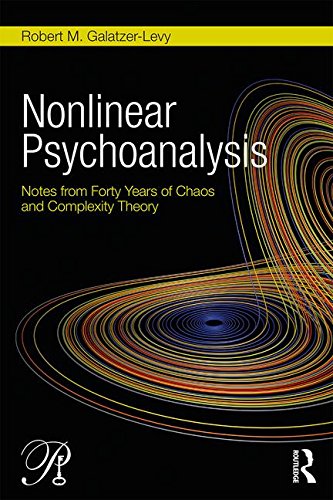 Book Details
Publisher : Routledge
Published : 2017
Cover : Paperback
Pages : 256
Category :
Psychoanalysis
Catalogue No : 40339
ISBN 13 : 9780415508995
ISBN 10 : 0415508991
Nonlinear concepts from chaos theory, complexity studies, and fractal geometry have transformed the way we think about the mind. Nonlinear Psychoanalysis shows how nonlinear dynamics can be integrated with psychoanalytic thinking to shed new light on psychological development, therapeutic processes, and fundamental psychoanalytic concepts. Starting with a personal history of the author's engagement with nonlinear dynamics and psychoanalysis, this book describes how his approach applies to diagnosis of psychological conditions, concepts of normal and pathological development, gender, research methods, and finally the theory and practice of psychoanalysis and psychodynamic psychotherapy.
The book is full of new ideas about the basic nonlinear processes of human development, nonlinear views of gender and fundamental psychoanalytic process like working through, and the nature of the therapeutic process as conceptualized in terms of the theory of coupled oscillators. Galatzer-Levy questions many standard psychoanalytic formulations and points to a freer practice of psychoanalysis and psychoanalytic thinking. His new approach opens the reader's eyes to ways in which development and treatment can occur through processes not now included in standard psychoanalytic theory.
The book not only provides useful theories but also helps readers take note of commonly passed over phenomena that were unseen for lack of a theory to explain them. Galatzer-Levy brings an unusual combination of training in psychiatry, psychoanalysis, and mathematics to this unique study, which summarizes his 40 years of exploration of nonlinearity and psychoanalysis. Nonlinear Psychoanalysis will appeal to psychoanalysts and psychotherapists as well as students of nonlinear dynamics systems.
You may also like