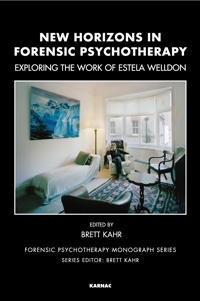 Book Details
Publisher : Routledge
Published : November 2017
Cover : Paperback
Pages : 304
Category :
Individual Psychotherapy
Catalogue No : 39113
ISBN 13 : 9781782205050
ISBN 10 : 1782205055
Also by Brett Kahr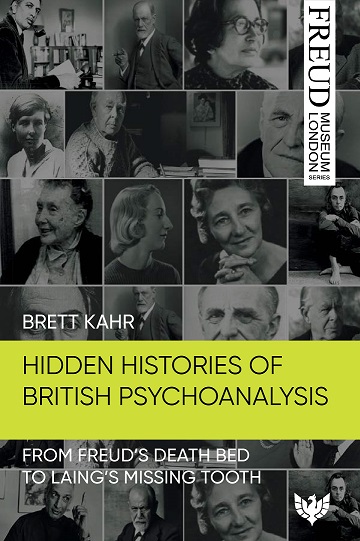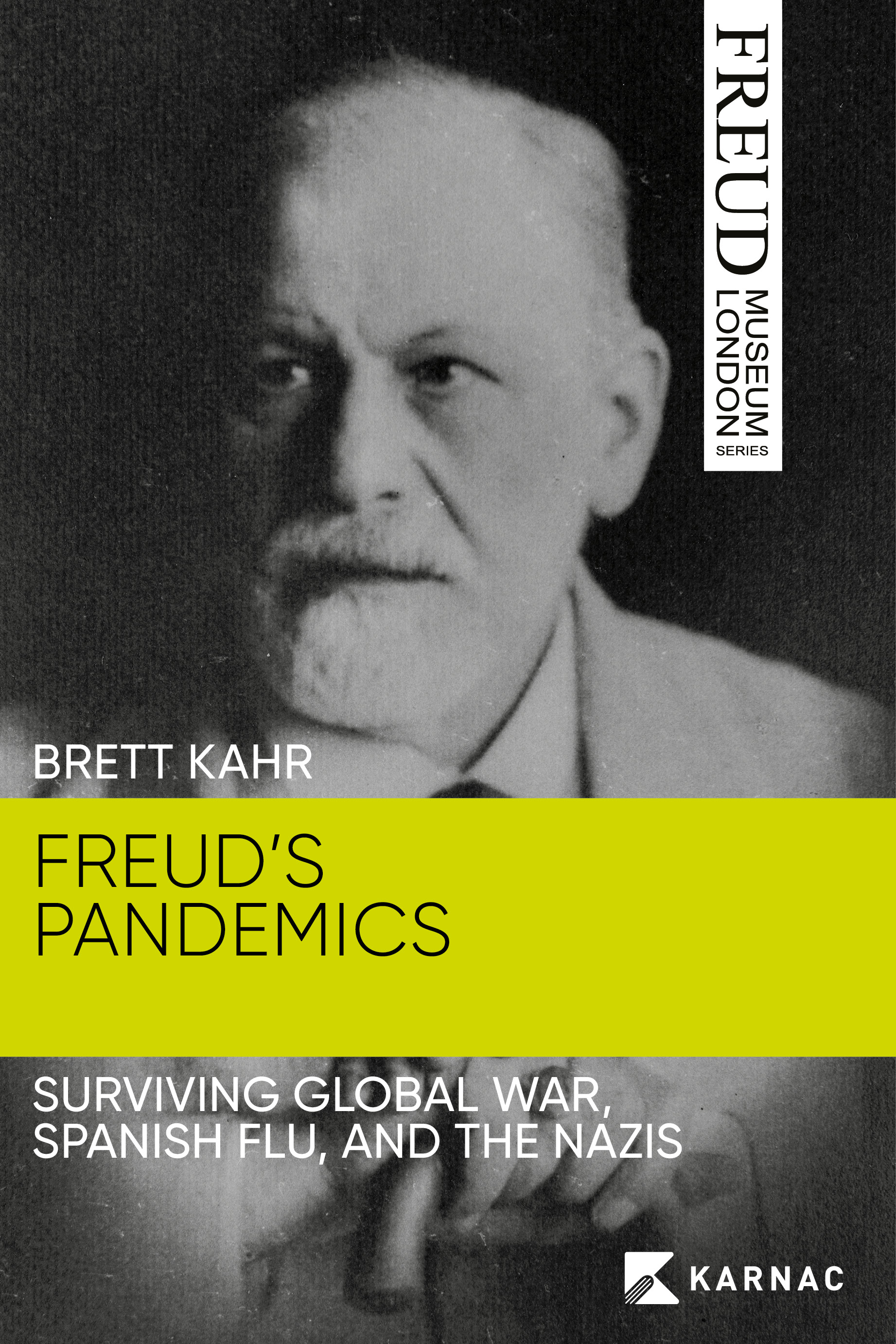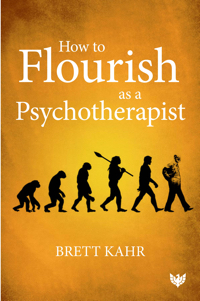 New Horizons in Forensic Psychotherapy: Exploring the Work of Estela V. Welldon, edited by Professor Brett Kahr, contains many rich contributions by some of Welldon's most distinguished former students and protégés.
The book consists of important chapters on the creative ways in which colleagues have utilised and expanded upon Welldon's work in the field of forensic psychotherapy in a variety of settings, including in hospitals, prisons, community mental health clinics, and, also, in private practice. The essays also include much empirical validation of Welldon's pioneering clinical researches on the long-term effects of maternal perversion and abuse.
Additionally, this celebratory collection includes a lengthy history of forensic psychoanalysis in the "Pre-Welldonian Era", exploring the early psychoanalytical roots of modern forensic practice. Additionally, readers will be able to enjoy the affectionate personal tribute to Dr. Welldon entitled "Estela at La Scala"!
The contributors to the book a: Gwen Adshead, Alan Corbett, Richard Curen, Ronald Doctor, Brett Kahr, Paul Kassman, Gill McGauley, David Millar, Carine Minne, and Anna Motz.
Reviews and Endorsements
'Estela V. Welldon is the High Priestess of forensic psychiatry. Her groundbreaking book Mother, Madonna, Whore shattered many of the myths about the female psyche and her wider work has had a huge impact not just on the mind sciences but also on the law. Her analytical skills, her openness of mind, and her sheer humanity make her iconic in her field.'
- Baroness Helena Kennedy QC

'This is a wonderful collection and a very suitable accolade to the life and work of Estela V. Welldon. In the course of her work, she has opened reluctant eyes to some of the darkest reaches of the human psyche. Her influence has been stellate in the inspiration and support she has generously given to so many others, as is demonstrated in this volume.'
- Dr Sheilagh Davies, retired psychoanalyst and Consultant Psychiatrist in Psychotherapy, Royal Free Hospital

'Estela V. Welldon is a pioneer in a difficult field. This book pays due tribute to her work and demonstrates how her ideas continue to be taken forward and developed. These previous students have honoured their debt to Estela Welldon by demonstrating how much she has influenced their own thinking and clinical practice. Highly recommended.'
- Dr Sandra Grant OBE, member of the Scottish Association of Psychoanalytic Psychotherapists and previous board member of the International Association for Forensic Psychotherapy

'With empathy forged in the smithy of realism, this timely volume celebrates the achievements of a contemporary pioneer in the study and treatment of criminal enactments of unconscious anxieties associated with desire and rage, reparation and revenge, rooted in non-verbal experience of the body of the mother, the family, and the society within a transgenerational context. Estela V. Welldon surely deserves the accolades of her colleagues, students, and friends.'
- Dr Earl Hopper, psychoanalyst, group analyst, and organisational consultant, former president of the International Association for Group Psychotherapy, and editor of the New International Library of Group Analysis

'Estela V. Welldon has been an extraordinarily influential and creative psychiatrist and psychotherapist, both in the UK and abroad. The impact and significance of her important theoretical and clinical ideas in the world of forensic psychotherapy, and her unique contribution to the psychoanalytic understanding of female perversion, are well reflected in this inspiring collection of papers.'
- Gregorio Kohon, training analyst of the British Psychoanalytical Society

'Estela V. Welldon, one of the major founders of the discipline of forensic psychotherapy, has inspired this compilation of papers written by leading figures in the field. Paying tribute to Welldon's groundbreaking work, the contributions to this volume build on her seminal insights, making it essential reading for all those interested in a deeper understanding of the psychopathology and treatment of offenders.'
- Jessica Yakeley, Consultant Psychiatrist in Forensic Psychotherapy and Director, Portman Clinic
About the Editor(s)
Professor Brett Kahr has worked in the mental health profession for over forty years. A clinical registrant of both the British Psychoanalytic Council and the United Kingdom Council for Psychotherapy, he is Senior Fellow at the Tavistock Institute of Medical Psychology in London and, also, Visiting Professor of Psychoanalysis and Mental Health at Regents University London.

Over the decades, Kahr has worked in the National Health Service and in private practice in Central London with both individuals and couples. He is currently Consultant Psychotherapist to The Balint Consultancy and, additionally, Consultant in Psychology at The Bowlby Centre. He also serves as Chair of the Scholars Committee of the British Psychoanalytic Council, as well as Senior Clinical Research Fellow in Psychotherapy and Mental Health at the Centre for Child Mental Health.

Professor Kahr is the Honorary Director of Research at Freud Museum London and, also, an Honorary Fellow of the museum. Previously, he served as Deputy Director of the International Campaign for the Freud Museum from 1986-1987 and, more recently, as Trustee of both Freud Museum London and of Freud Museum Publications from 2011-2020.

In addition to his clinical practice, Kahr has collaborated with the media in order to promote mental health knowledge. Formerly Resident Psychotherapist on BBC Two, broadcasting about mental health issues to millions of listeners, he has appeared on over one thousand radio and television programmes. In recognition of his work in this field, he has become Visiting Professor in the Faculty of Media and Communication at Bournemouth University. The United Kingdom Council for Psychotherapy recently awarded him an Honorary Fellowship for his contributions to public service.

Professor Kahr is the author of sixteen books and series editor of more than seventy-five additional titles on a wide range of subjects.

His solo-authored books cover a range of topics, including clinical investigations of extreme psychopathology and forensic mental health, such as his titles, Bombs in the Consulting Room: Surviving Psychological Shrapnel, as well as Dangerous Lunatics: Trauma, Criminality, and Forensic Psychotherapy. He has also written on Sex and the Psyche, a Waterstones Non-Fiction Bestseller and a chosen title in the Sunday Times Book Club, based on his study of the traumatic, unconscious roots of over 20,000 adult sexual fantasies, as well as Celebrity Mad: Why Otherwise Intelligent People Worship Fame. His historically orientated books include the very first biography of Donald Winnicott, entitled D.W. Winnicott: A Biographical Portrait, which received the Gradiva Award for Biography, as well as the popular titles, Life Lessons from Freud, Tea with Winnicott, and Coffee with Freud. Most recently, he has released Freud's Pandemics: Surviving Global War, Spanish Flu, and the Nazis, the inaugural title in the new Freud Museum London Series of history books, published by Karnac Books exploring not only how Sigmund Freud navigated the tragedies of his own lifetime but, also, how he would have handled the COVID-19 pandemic and what lessons our world leaders might learn from those pioneering psychoanalytical concepts.

Professor Kahr has enjoyed a long-standing relationship with Karnac Books and has produced many books with this publisher and has also served as series editor or series co-editor or consultant to four of its monograph series. More recently, he has become Series Editor of the Freud Museum London Series, hosted by Karnac Books in association with Freud Museum London, as well as Advisory Editor-in-Chief to Karnac Books and to its sibling imprint Confer Books.
You may also like