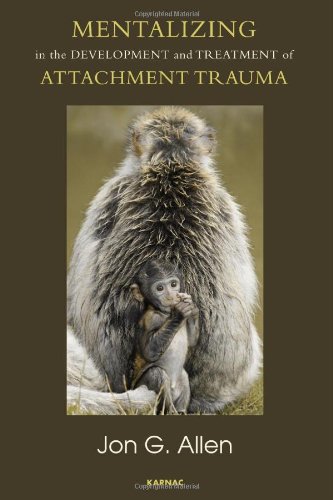 Book Details
Publisher : Routledge
Published : January 2013
Cover : Paperback
Pages : 362
Category :
Attachment Theory
Category 2 :
Trauma and Violence
Catalogue No : 32928
ISBN 13 : 9781780490915
ISBN 10 : 1780490917
Also by Jon G. Allen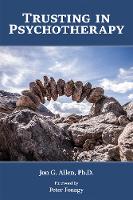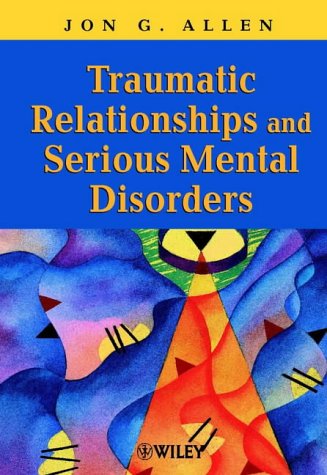 This book brings together the latest knowledge from attachment research and neuroscience to provide a new approach to treating trauma for therapists from different professional disciplines and diverse theoretical backgrounds.
The field of trauma suffers from fragmentation as brands of therapy proliferate in relation to a multiplicity of psychiatric disorders. This fragmentation calls for a fresh clinical approach to treating trauma. Pinpointing at once the problem and potential solution, the author places the experience of being psychologically alone in unbearable emotional states at the heart of trauma in attachment relationships. This trauma results from a failure of mentalizing, that is, empathic attunement to emotional distress. Psychotherapy offers an opportunity for healing by restoring mentalizing, that is, fostering psychological attunement in the context of secure attachment relationships—in the psychotherapy relationship and in other attachment relationships. The book gives a unique overview of common attachment patterns in childhood and adulthood, setting the stage for understanding attachment trauma, which is most conspicuous in maltreatment but also more subtly evident in early and repeated failures of attunement in attachment relationships. For the first time, the burgeoning literature on mindfulness is integrated with the overlapping literature on mentalizing. Current research in neuroscience is linked to the main clinical concerns: attachment, mentalizing, mindfulness, and trauma. Creatively integrating these diverse perspectives, the author offers an up-to-date scientific explanation of trauma and treatment while writing in plain language without jargon for a broad audience. Thus the book is not only an essential resource for psychotherapists and counselors but also an ideal guide to give to clients to help them understand their condition and the process of healing.
Reviews and Endorsements
'Jon Allen's latest book of trauma and attachment is his best yet. With a prose style of admirable clarity, he takes the reader on a journey through the history of attachment theory and its applicability to the treatment of those patients who have been traumatized. He writes with authority but never condescends to the reader. Clinicians who are challenged by patients who have been deeply wounded by adverse experience will find a great deal of wisdom in these pages. I heartily recommend it to both beginners and experienced clinicians.'
- Glen O. Gabbard, MD, Clinical Professor of Psychiatry, Baylor College of Medicine

About the Author(s)
Jon G. Allen, Ph.D., is the Helen Malsin Palley Chair in Mental Health Research; Professor of Psychiatry in the Menninger Department of Psychiatry and Behavioral Sciences at the Baylor College of Medicine; and Senior Staff Psychologist in The Menninger Clinic, Houston, Texas.
You may also like