Mastering Your Fears and Phobias: Therapist Guide: Second Edition

Book Details
Publisher : Oxford University Press
Published : 2006
Cover : Paperback
Category :
Individual Psychotherapy
Catalogue No : 24928
ISBN 13 : 9780195189179
ISBN 10 : 0195189175
Also by Martin M. Anthony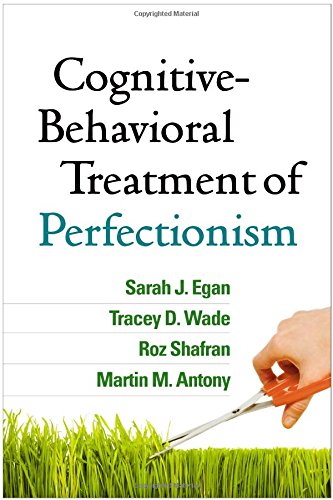 Also by David H. Barlow
Also by Michelle G. Craske
Specific phobia is the most commonly occurring anxiety disorder with approximately 12.5 per cent of the general population reporting at least one specific phobia during their lives. People may fear heights, flying, spiders, blood, water, and any other number of circumscribed objects or situations. Research has shown the most effective treatment for these fears and phobias is an exposure-based, cognitive-behavioural program.
Written by renowned researchers, this Therapist Guide provides you with all the information you need to help your clients ease their anxiety and conquer their fears. Whether they are afraid of dentists, dogs, or driving, you can teach your clients the necessary skills to overcome their phobia in as little as a few weeks. The strategies outlined in this book include exposure exercises and cognitive restructuring techniques. The corresponding Workbook includes blank forms and records for tracking progress and allows the client to extend the therapeutic experience outside of the office. Together, both books form a comprehensive package that has proven to be the most effective and successful treatment available for specific phobia.
About the Editor(s)
David H. Barlow, PhD, is Professor and Founder and Director Emeritus of the Center for Anxiety and Related Disorders at Boston University. He has published over 500 articles and chapters and over 60 books, and his research has been continuously funded by the National Institutes of Health for 40 years.
More titles by David H. Barlow
Martin M. Antony, PhD, ABPP, is Professor in the Department of Psychology at Ryerson University in Toronto, Ontario, Canada, where he was founding Graduate Program Director for the MA and PhD programs in Psychology. He is also Director of Research at the Anxiety Treatment and Research Centre at St. Joseph's Healthcare Hamilton. Dr. Antony has received career awards from the Society of Clinical Psychology (Division 12 of the American Psychological Association), the Canadian Psychological Association (CPA), and the Anxiety and Depression Association of America. He is a Fellow of the Royal Society of Canada and the American and Canadian Psychological Associations, and a past president of the CPA. He has published 200 scientific articles and book chapters and numerous books, including Handbook of Assessment and Treatment Planning for Psychological Disorders, Second Edition, and The Anti-Anxiety Workbook.
You may also like