Mastering the Power of Self-Hypnosis: A Practical Guide to Self Empowerment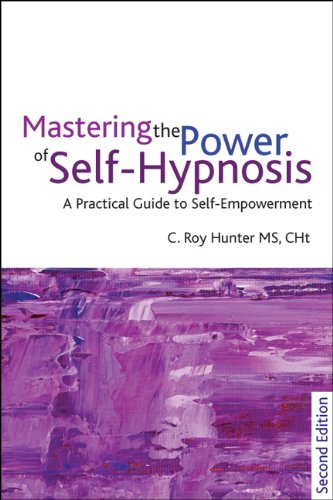 Book Details
Publisher : Crown House Publishing
Published : 2011
Pages : 272
Category :
Popular Psychology
Category 2 :
Hypnotherapy
Catalogue No : 36601
ISBN 13 : 9781845904654
ISBN 10 : 1845904656
Some books tell you what to change in order to change your life. This one tells you how! The secret to success lies deeply buried in the unconscious, and one of the world's foremost hypnotherapists will show you point by point how to make a commitment to change, get motivated and alter the ingrained negative 'programming' that's holding you back. See why willpower alone won't work - and see why self-hypnosis can teach your subconscious to cooperate with your desires.
With this self-hypnosis handbook, you'll learn innovative empowerment exercises that teach relaxation, stress management, overcoming insomnia and establishing priorities. You can: avoid the 'failure trap' by clearing psychic obstacles; 'Creatively' daydream to stop smoking, lose weight and improve job performance, memory, study habits and more; add on the proper use of affirmations and fine-tune the ability of language to heal or harm; and find out the four important trance ingredients (imagination, belief, expectancy and conviction) and use the practical tips on how to build them up and employ them in your journey into self-hypnosis.
About the Author(s)
Roy Hunter teaches professional hypnosis and advanced techniques for professionals and self hypnosis to groups and clients for personal or professional motivation. He was specially selected to carry on the work of the late Charles Tebbetts and was awarded a PhD from Alpha University and California University with a major in clinical hypnotherapy.
You may also like