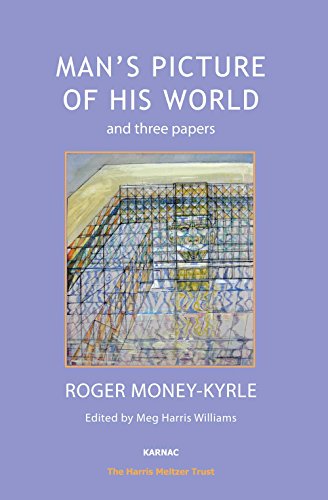 Book Details
Publisher : Harris Meltzer Trust
Published : March 2015
Cover : Paperback
Pages : 288
Category :
Psychoanalysis
Catalogue No : 36352
ISBN 13 : 9781782202257
ISBN 10 : 1782202250
Also by Roger Money-Kyrle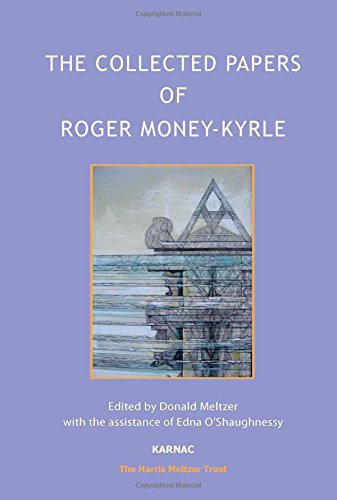 Also by Meg Harris Williams
This new edition of Roger Money-Kyrle's classic work is published together with three of his late papers, 'Cognitive development', 'The aim of psychoanalysis', and 'On being a psychoanalyst'. Its intention is to introduce new readers to this key Kleinian thinker, whose influence has been quiet and uncontroversial but deep and formative. The book also includes Donald Meltzer's discussion of the paper on 'Cognitive development'.
Reviews and Endorsements
'Man's Picture of His World is an illuminating book by an outstanding thinker. Roger Money-Kyrle throws light on the construction and distortions of our world-model, on the emergence of thinking and of subjective experience. His interest in the cognitive aspect of instinct (instinctive knowledge) and his exploration of the patient's inhibitions as a product of his misconceptions has profound theoretical and clinical implications. The richness of Money-Kyrle's psychoanalytic ideas is enhanced by his capacity to bridge different fields of knowledge such as philosophy, aesthetics, ethics and politics. This is a most valuable and enlightening book.'
- Catalina Bronstein, Visiting Professor, Psychoanalysis Unit, University College London, and Fellow, British Psychoanalytical Society

'From the wide range of ideas created by this highly original and very English psychoanalyst those connected with cognitive development stand out. Money-Kyrle describes why "the facts of life" are so difficult for us to accept. These facts are all to do with differences. First, the difference between generations, second, the difference between the sexes, and third, the reality of the passage of time. They are hated because they provoke envy and threaten omnipotence, and a mythology is invented to deny them and to avoid having to face our mortality, and our dependence on others.'
- John Steiner - Psychoanalyst; author, Psychic Retreats and Seeing and Being Seen
About the Author(s)
Roger Money-Kyrle (1898-1980) was an influential psychoanalyst particularly noted for his promotion and development of the ideas of Melanie Klein. He was analysed by Ernest Jones, by Freud and later by Klein. Initially his interest in psychoanalysis was stimulated in connection with his work in philosophy, anthropology, and the social sciences generally, but following his analysis with Klein he became a practising analyst and subsequently a training analyst. His papers reflect both his interest in the contributions that psychoanalytic thought could make to understanding social problems, in particular in matters of war and politics, and also his contributions to analytic theory and praxis.
More titles by Roger Money-Kyrle
Meg Harris Williams, a writer and artist, studied English at the Universities of Cambridge and Oxford and art at the Accademia di Belle Arti in Florence, and has had a lifelong psychoanalytic education, working closely with Donald Meltzer. She has written and lectured extensively in the UK and abroad on psychoanalysis and literature. She is a visiting lecturer for AGIP and at the Tavistock Centre in London, and an Honorary Member of the Psychoanalytic Center of California. She is married with four children and lives in Farnham, Surrey.
You may also like