London Kleinians in Los Angeles: Laying the Foundations of Object Relations Theory and Practice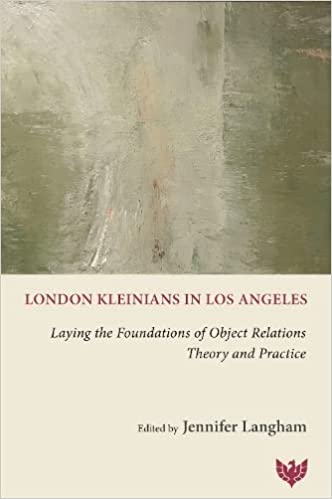 Book Details
Publisher : Phoenix Publishing House
Published : February 2023
Cover : Paperback
Pages : 152
Category :
Psychoanalysis
Catalogue No : 96869
ISBN 13 : 9781800131651
ISBN 10 : 9781800131
Also by Jennifer Langham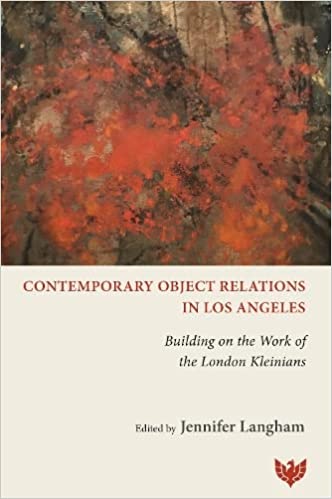 In 1968, Wilfred Bion and Albert Mason emigrated to Los Angeles at the invitation of a group of young analysts to teach and train local clinicians in the British object relations tradition. They were joined by Susanna Isaacs Elmhirst for a period. London Kleinians in Los Angeles is a colorful account of the early days of psychoanalysis in LA, punctuated by in-person presentations from the leading Kleinians of the day, including Hanna Segal, Herbert Rosenfeld, Donald Meltzer, and Wilfred Bion himself. Their unpublished lectures from the 1960s and 1970s appear in Part I. Part II features seminal papers by the founding fathers of the Psychoanalytic Center of California (PCC): James Gooch, James Grotstein, Arthur Malin, and Albert Mason, the group's leading spokesperson. PCC continues to function as a vital center of psychoanalytic training and education in the British object relations tradition.
The unearthing of four unpublished contributions from four founding Kleinians is an incredible find for psychoanalysis and this book is highly recommended to all professionals and trainees in the field. Those with an interest in the history of psychoanalysis will find much to excite them.
Read about the development of psychoanalysis in LA in Contemporary Object Relations in Los Angeles: Building on the Work of the London Kleinians, also edited by Jennifer Langham.
Reviews and Endorsements
'This unusual and impressive book explores the impact of psychoanalysis when translated from its establishment in Vienna by Freud, to its development in Berlin and London by Klein, and then to its translation to the unfamiliar culture of Los Angeles. It contains the lectures given by eminent London Kleinians such as Segal, Rosenfeld, Meltzer, and Bion and their reception by their American audiences. Following these lectures, the attractions of California led to the emigration of Wilfred Bion and Albert Mason and to the establishment of an analytic society inspired by their work. Readers of London Kleinians in Los Angeles will have many hours of pleasure as they trace the fate of old concepts in a new milieu; they will be able to judge from both volumes how successful this transplantation was.' - John Steiner, training analyst, British Psychoanalytical Society.

'Whilst Melanie Klein's work suffered strong criticism in the UK, her ideas fled abroad in a diaspora to various other cultures. This book is a fascinating collection of papers and psychoanalytic history in Los Angeles in the 1960s and 1970s. There are previously unpublished papers by Hanna Segal, Herbert Rosenfeld, Wilfred Bion (two papers), Donald Meltzer; and three papers by local psychoanalysts – Arthur Malin and James Grotstein, James Gooch, and Albert Mason. These last were founders of the Psychoanalytic Center of California, an idea instigated by Mason who had trained with Kleinians in London. Not only is all this original material fascinating but it is also a significant contribution to the Kleinian group at an important period in its London history as well.' - R. D. Hinshelwood, Professor Emeritus, University of Essex, UK.

'These fine volumes bring Hanna Segal, Herbert Rosenfeld, Donald Meltzer, Wilfred Bion, and Albert Mason very much to life, as well as many of the Californian contributors on whom they had such a powerful impact. Jennifer Langham has edited and brought these papers together in a very thoughtful way, giving us insight into the birth and development of British object relations training in America.' - Irma Brenman Pick, author, Authenticity in the Psychoanalytic Encounter
Table of Contents

Introduction
Frederick Vaquer and Jennifer Langham

Foreword
Barnet D. Malin

Part I: Beginnings: The early lectures

1. Kleinian technique (1966)
Hanna Segal

2. Notes on psychoanalysis (1975)
Wilfred Bion

3. Some problems of observation in treatment (1975)
Wilfred Bion

4. Notes on the diagnosis and psychoanalytic treatment of borderline patients. The Franz Alexander Memorial Lecture in Los Angeles (1976)
Herbert Rosenfeld

5. On autism (1979)
Donald Meltzer

Part II: Selected papers by founding members of the Psychoanalytic Center of California

6. Projective identification in the therapeutic process (1966)
Arthur Malin and James S. Grotstein

7. Reflections on my analysis with Dr Bion (2020)
James Gooch

8. Bion and binocular vision (2000)
Albert Mason

Index
About the Editor(s)
Jennifer Langham, PhD, FIPA, is president of The Psychoanalytic Center of California (PCC), where she is a training and supervising analyst. As a senior faculty member at PCC, she teaches courses in Kleinian theory and technique in the Core Training Program and the Psychoanalytic Psychotherapy Program. Having come to the world of psychoanalysis from a career as a professional cellist, Dr Langham also serves as clinical consultant to the Colburn School Conservatory of Music in downtown Los Angeles. She maintains a private practice in Beverly Hills with adults, couples, and adolescents and has a specialty in treating the performing artist.
You may also like