Laplanche: An Introduction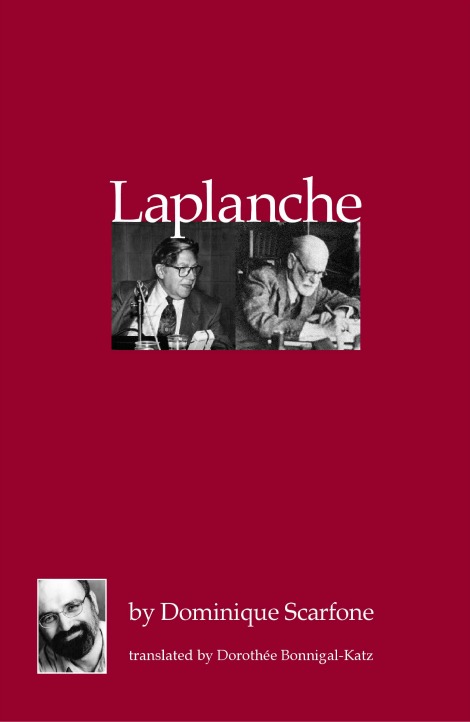 Book Details
Publisher : Unconscious in Translation
Published : 2015
Cover : Paperback
Category :
Psychoanalysis
Catalogue No : 37569
ISBN 13 : 9781942254034
ISBN 10 : 1942254032
Also by Dominique Scarfone
Paperback
£49.50
Can take 4-6 weeks to arrive from our suppliers
Free delivery worldwide
This title has been delisted and is no longer available to purchase
Dominique Scarfone's Laplanche: An Introduction is now available in Dorothée Bonnigal-Katz's brilliantly clear English translation. More than an overview of Laplanche's career, Scarfone's text presents an unparalleled insight into the mechanisms, provocations, and spectacular theoretical achievements of Laplanche's work, which has been increasingly recognized as integral to Francophone — and more recently, Anglophone — psychoanalytic practice and theory.
This volume brings together Scarfone's book with two representative works of Laplanche's writing: his introduction to the French translation of Freud's Beyond the Pleasure Principle, perhaps the last major work completed before his death in 2012; and Fantasme Originaire, Fantasmes des Origines, Origines du Fantasme, the classic 1964 essay written in collaboration with J.-B. Pontalis, in a new translation by Jonathan House. Finally, this volume includes a complete bibliography of Laplanche's work, in English and in French.
About the Author(s)
Dominique Scarfone M.D., is full professor at the Department of Psychology of the Université de Montréal where he teaches psychoanalytic theory, does clinical supervision, and conducts conceptual research with his doctoral students. A psychoanalyst in private practice, he is a supervising analyst, member of the Société and of the Institut Psychanalytique de Montréal, French-speaking sections of the Canadian Psychoanalytic Society and Institute. He is associate editor of the International Journal of Psychoanalysis and a member of the editorial board of the Canadian Journal of Psychoanalysis as well of the international board of the Revue Française de psychanalyse. He has published four books: Jean Laplanche (PUF, 1997), Oublier Freud? Mémoire pour la psychanalyse (Boréal, 1999), Les Pulsions (PUF, « Que sais-je? », 2004) and Quartiers aux rues sans nom (Paris, Éditions de l'Olivier, Collection Penser/Rêver, 2012). He is also the author of several book chapters and numerous articles in international journals. He is regularly invited to give seminars and conferences across Canada, the United States, France, Italy and Latin America.
You may also like