Jung and the Shadow of Anti-Semitism: Collected Essays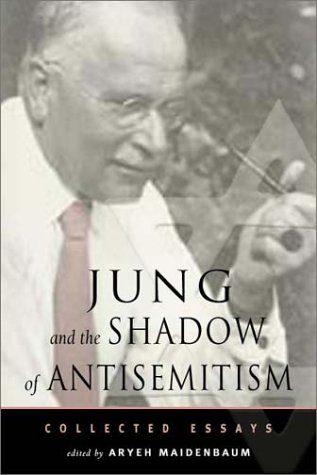 Book Details
Publisher : Nicolas-Hays
Published : 2003
Cover : Paperback
Pages : 384
Category :
Jung and Analytical Psychology
Catalogue No : 88984
ISBN 13 : 9780892540402
ISBN 10 : 0892540400
An updated edition of a scholarly work that confronts a controversial subject.
In 1989, Jungian analysts gathered at a conference in New York and in workshops at the International Association for Analytical Psychology conference in Paris to address the rumors of C. G. Jung's anti-Semitism. The papers for these events were originally published as Lingering Shadows: Jungians, Freudians, and Anti-Semitism. This revised and updated edition of that seminal publication examines both the historical merits of the rumors and the psychological implications of continued interest in this question.
This work is a poignant and revealing look at how the Jungian community has reconciled the dichotomy of Jung-the-genius with Jung-the-person-living-in-the-society-of-his-time. Included are new material by Joan Dulles Buresch-Talley, Sanford L. Drob, J. Marvin Spiegelman, Jerome Bernstein, Jane Reid, Jay Sherry, plus an updated chronology and bibliographic essay. Other contributors in this anthology include: Geoffrey Cocks, Adolf Guggenbühl-Craig, Werner Engel, Micha Neumann, Paul Roazen, Marga Speicher, and Ann Belford Ulanov.
While applying for a postdoctoral grant to study at the C. G. Jung Institute in Switzerland, Aryeh Maidenbaum was unexpectedly confronted with rumors of Jung's anti-Semitism. Though he managed to swiftly rebut the accusations, he became increasingly uncomfortable with his ignorance on the topic. Today, Maidenbaum is known not only for his research and knowledge of the subject, but also for bringing the question to the forefront of the Jungian community.
You may also like