Integrating Relational Psychoanalysis and EMDR: Embodied Experience and Clinical Practice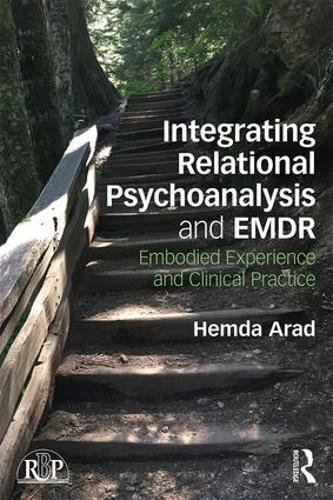 Book Details
Publisher : Routledge
Published : 2017
Cover : Paperback
Pages : 232
Category :
Psychoanalysis
Category 2 :
EMDR
Catalogue No : 93197
ISBN 13 : 9781138065369
ISBN 10 : 1138065366
Integrating Relational Psychoanalysis and EMDR: Embodied Experience and Clinical Practice provides contemporary theoretical and clinical links between Relational Psychoanalysis, attachment theory, neuroscience, and Eye Movement Desensitization and Reprocessing, all of which bring both the patient's and analyst's embodied experience into the forefront of clinical thinking and practice. The author grounds an in-depth view on the ways psychoanalysis and EMDR can be effectively integrated to complement each other through a presentation of fundamental concepts and an abundance of insightful and moving clinical vignettes.
Hemda Arad outlines the theoretical and clinical concepts that allow the integration of Relational Psychoanalysis with EMDR's unique contributions, specifically appreciating the neurological and embodied experience in an individual's development in relation to the classic talking cure's approach to dealing with big T trauma and with small t everyday attachment-related trauma. Arad describes a view of a modified EMDR approach capable of reaching many patients, beyond the trauma work for which it originally became known, in order to lend its more embodied approach to the advancement of the relational endeavor.
Vivid clinical illustrations, chosen to elucidate theoretical concepts, make the complex theoretical ideas more accessible. The clinical portions illustrate a range of ways that EMDR and relational work, which may at first seem incompatible, may be integrated to help therapists navigate the two methods. Integrating Relational Psychoanalysis and EMDR: Embodied Experience and Clinical Practice will appeal to psychoanalysts, psychoanalytic psychotherapists and psychodynamic therapists who wish to learn about the relational tradition in theory and practice or are seeking a way to integrate their work with other versatile approaches such as EMDR, as well as advanced students studying across these areas and EMDR clinicians who would like to broaden the scope of their skills.
You may also like