Influential Papers from the 1920s

Book Details
Publisher : Routledge
Published : 2004
Cover : Paperback
Pages : 290
Category :
Psychoanalysis
Catalogue No : 18547
ISBN 13 : 9781855753907
ISBN 10 : 1855753901
Also by R.D. Hinshelwood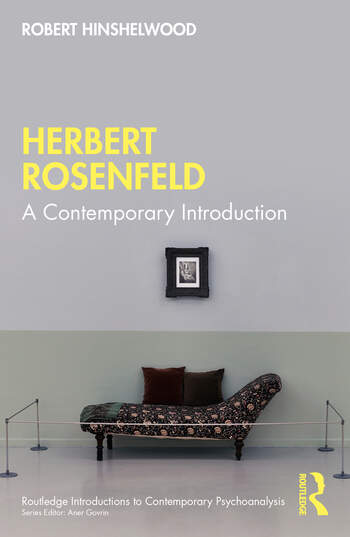 A collection of papers from the International Journal of Psychoanalysis that were originally published in the 1920s. The papers are divided into their subject matter and contextualised through comprehensive and clear introductions. This is an essential anthology of classic papers. The editor has chosen papers for this volume that deal with substantial issues in the development of psychoanalysis that still have profound echoes in psychoanalytic discussion today. His broad selection includes significant papers on: child analysis, sublimation, female sexuality, active technique, character and libidinal development, super-ego, the reality principle, and lay analysis.
This essential anthology contains classic papers by Karl Abraham, Sandor Ferenczi, Anna Freud, Edward Glover, Karen Horney, Ernest Jones, Melanie Klein, Joan Rivière, and Hermine von Hug-Helmuth.
About the Editor(s)
R.D. Hinshelwood is a member of the British Psychoanalytical Society, and currently holds the post of Professor of Psychoanalysis at the Centre for Psychoanalytic Studies, University of Essex. He is a Fellow of the Royal College of Psychiatrists, and previously was Clinical Director of the Cassel Hospital in Richmond. He is a past Chair of the Association of Therapeutic Communities. Professor Hinshelwood has written extensively on psychoanalysis and founded the International Journal of Therapeutic Communities (now Therapeutic Communities) in 1980 and the British Journal of Psychotherapy in 1984.
You may also like