Infant Losses; Adult Searches: A Neural and Developmental Perspective on Psychopathology and Sexual Offending

Also by Glyn Hudson Allez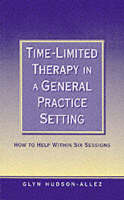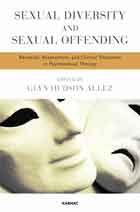 An innovative view of the development of psychopathology and sexual offending. In an exciting synthesis of neuroscience, developmental, and social psychology with forensic and criminal literature, it offers a fresh perspective as to the reasons that may precipitate some individuals into violent or sexual offences. The book is written for clinicians of all modalities, although its very readable style, make it accessible to anyone with an interest in this area.
Reviews and Endorsements
It commences with a study of the development of an infant's brain under positive conditions, and then demonstrates how adverse circumstances for the developing child can change the structure of the developing brain. It argues that the concept of attachment is both a physical and psychological process, which can predispose a child to be vulnerable at later critical periods in it's development: during the development of the sexual template, and later during puberty and adolescence.

Insecure attachments form behavioural pathways that continue to be played out in adult loving relationships, and can lead to codependent relationships, domestic violence, and sometimes into psychopathology. Vandalisation of the sexual template at critical times can lead individuals into developing sexual paraphilias and may lead to sexual offending. Discussion of violence, stalking, sexual offences against adults and children, and Internet pornography are discussed in depth. It argues that whereas not all children who are abused grow up to be sexual offenders, virtually all sexual and violent offenders had very adverse childhoods, and that the criminal justice system has lost sight of this link.

'This book is a good read! This may come as a surprise given that its content is a synthesis of neuroscience, attachment theory, and forensic psychology. But what Glyn Hudson Allez achieves here is an immediate and accessible study of infant brain development, and how adverse intrusion can interfere with this development [...] the text is interspersed with an almost literary case study.'
- Antonia Murphy, CPC Review

'... stunning ... I know for sure I will refer to and reread parts of Infant Losses; Adult Searches many times. [the author has] cited so much evidence for all I believe in and use with my clients and ... organised it into a totally logical flow which I really appreciate. It will be recommended reading for my team of therapists, I will refer to it in my training courses and I will be ensuring it is read by the student who I'm soon to be supervising in her honours and then PhD theses on a topic (just being refined now) within the field of sexual "addiction" and attachment. [The book has] advanced this field of knowledge markedly.'
- Robyn Salisbury, Registered Clinical Psychologist; Director, Sex Therapy New Zealand Ltd

'This book shows attachment theory and research at its best, as more than just a predictive or diagnostic model. It becomes a tool to help individuals piece together often-shattered narratives to achieve security.'
- Gabriel Brown FPC, Therapy Today
About the Author(s)
Glyn Hudson Allez is a retired UKCP Registered Forensic Psychosexual Therapist. She worked as a therapist for nearly thirty years, eight of which were in primary health care, and latterly specialised in working with sexual offenders using a unique integrative style. Glyn is a fellow of the Association of Counsellors and Psychotherapists in Primary Care (CPC) and of the College of Sexual and Relationship Therapists (COSRT).
You may also like