Individuation and Liberty in a Globalized World: Psychosocial Perspectives on Freedom after Freedom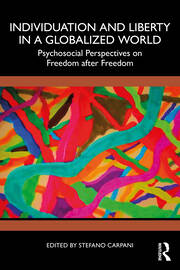 Book Details
Publisher : Routledge
Published : June 2022
Cover : Paperback
Pages : 246
Category :
Jung and Analytical Psychology
Catalogue No : 96603
ISBN 13 : 9780367768959
ISBN 10 : 036776895X
Also by Stefano Carpani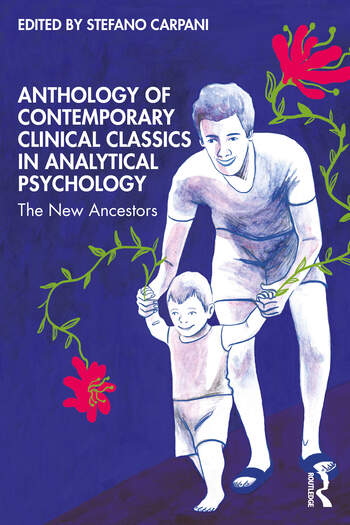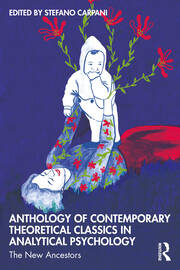 What is the best way to understand the narratives of self-identity at the beginning of the 21st century? This interdisciplinary collection brings together perspectives from analytical psychology, sociology, psychiatry, psychosocial studies, and psychoanalysis to consider questions about individuation and freedom in our unhinged world.
The contributors discuss the meaning of, and need for, individuation in individualized and liquid societies. The book begins with a comparison of three approaches: C.G. Jung's individuation, Ulrich Beck's individualization, and Zygmunt Bauman's liquidity. This sets the tone for further consideration of topics including guilt, social media, global nomads, and surveillance. Theoretical reflections are enhanced by clinical material, and the book emphasizes the connections between sociology and psychoanalysis, offering significant insights into the importance of psychosocial approaches.
This timely work will be of great interest to academics and scholars of psychosocial studies, Jungian studies, sociology, and politics.
Reviews and Endorsements
[This book] is a stunning collective meditation on the notions of individuation and freedom in the 21st century. Are the archetypes of individuation and freedom both timeless while, at the same time, constantly evolving and variable in the individual and specific cultures and eras? Does an individual "individuating in the 1920's" look like an individual "individuating in the 2020's"? What does individuation look like in a "fluid" society, in a "paranoid" society, in an "individualized" society? Do cultures individuate and what does that look like? These are some of the questions that this book raises with finely tuned scholarship, diversity, depth, and a graceful movement back and forth between psychology, sociology, philosophy and history. - Thomas Singer, MD. Author and Editor.

The over-arching thrust and importance of Stefano Carpani's extraordinary and ingenious edited collection is to return to the idea of something on a psychological level that can survive whatever the social order may hurl at it. Hence, his shrewd nuancing of the tensions between 'individualization' and 'individuation', and many other related aspects of his writings.

Carpani's project is extremely ambitious because he seeks to add a Jungian dimension to psychoanalytically informed psychosocial studies. That said, this is not a Jungian book, though at times one can but wonder at what intellectual life would be like if there had been a Jungian Frankfurt School, so to speak. And this adds to the value of the book as a whole: To show how interdisciplinarity and transdisciplinarity are, in our time, pretty much the only forms of disciplinarity that work. It follows that we need to allow ourselves freedom to travel the route mapped out by the book. - Andrew Samuels, former Professor of Analytical Psychology, University of Essex. Author.
About the Editor(s)
Stefano Carpani, M.A., M.Phil., is a psychoanalyst (CGJIZ and IAAP). He is the editor of Breakfast at Küsnacht, The Plural Turn in Jungian and Post-Jungian Studies, Anthology of Contemporary Classics in Analytical Psychology: The New Ancestors and Individuation and Liberty in a Globalized World: Psychosocial Perspectives on Freedom after Freedom
You may also like