In Search of the Spiritual: Gabriel Marcel, Psychoanalysis and the Sacred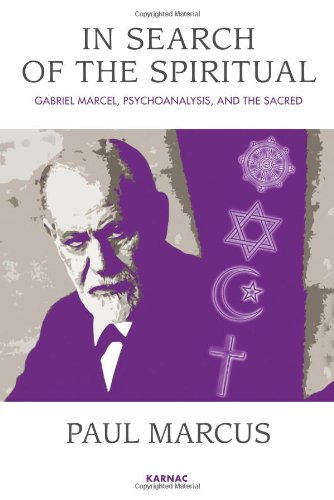 Book Details
Publisher : Routledge
Published : October 2012
Cover : Paperback
Pages : 240
Category :
Psychoanalysis
Catalogue No : 32464
ISBN 13 : 9781780490540
ISBN 10 : 1780490542
Also by Paul Marcus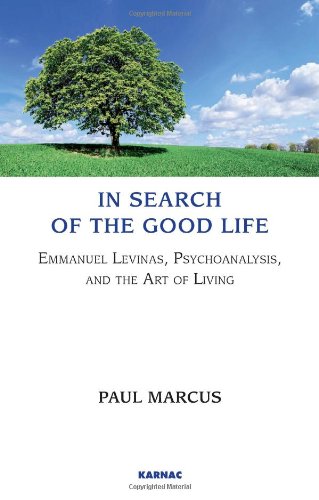 Gabriel Marcel (1889-1973), the first French existentialist and phenomenologist, was a world-class Catholic philosopher, an accomplished playwright, drama critic and musician. He wrote brilliantly about many of the classic existential themes associated with Sartre, Heidegger, Jaspers and Buber, prior to the publication of their main works. Marcel regarded himself as a "homo viator," a spiritual wanderer: "If man is essentially a voyager, it is because he is en route . . . towards an end which one can say at once and contradictorily that he sees and does not see." As a self-described "philosopher of the threshold" and "an awakener," his stated goal was to shed some light on the nature of spiritual reality, those moments when one experiences an upsurge of the love of life.
In this book, Paul Marcus joins the best of Marcellian and psychoanalytic insights to help the reader develop an inner sensibility that is more receptive, responsive and responsible to the transforming sacred presences that grace everyday life, such as are experienced in selfless love, hoping beyond hope, and maintaining faith in the goodness of the world despite its harsh challenges. Whether one is reading "Re-finding God during Chemo-therapy," "Maintaining Personal Dignity in the Face of the Mass Society," "On Fidelity and Betrayal in Love Relationships" or "The Kiss," Marcus, with the help of his two spiritual masters, Marcel and Freud, points the reader in the direction of a greater everyday sacred attunement to the eternal presences that life mysteriously reveals to those with a discerning eye and an open heart.
Reviews and Endorsements
'Learned and moving, nourishing psyche and spirit, this book opens heart and eyes to the reality we share. A Jewish psychoanalyst meets a Catholic existentialist and, with the latter as a vehicle, renews appreciation of the human journey.'
- Michael Eigen, author of Contact With the Depths and Faith and Transformation

'[This book] is a most impressive and important study of the presence of the spiritual and the sacred in the writings of the twentieth century French philosopher Gabriel Marcel. [It] is an extended reflection by a practising analyst on Marcel's insights into the utter fragility and yet transcendent dignity of the human condition. Using concrete illustrations from his cancer experience and from his twenty-five years as a professional psychotherapist, Dr Marcus shows in detail how Marcel's writings on hope, grace, courage, humility, dignity, fidelity, and love enabled him to achieve some understanding and acceptance of that terminal illness and to create/find positive meaning in it. His reflections are offered in the hope that all who search for an ultimate meaning and value for their finite existence may benefit from this unique combination of psychoanalysis and Marcel's thought. This clear well-written book can offer immense help in understanding Marcel and in seeing the usefulness of his ideas in psychoanalysis. Indeed, the dialogue Dr Marcus presents here between Marcel's thought and analytic theory and practice will certainly enhance one's appreciation of both. I hope that the conversation presented in this study, the conversation between a religious Jew who is a psychoanalyst and a Catholic convert who is a major philosopher of our time will encourage others not of the Catholic faith to take seriously a Christian writer who continues to have so much to offer to our understanding of our common human pilgrimage towards the transcendent, absolute Thou.'
- Taken from the Preface by Dr Thomas C. Anderson, Emeritus professor of philosophy, Marquette University, Milwaukee, Wisconsin

'This work is meant to guide others to a place of spiritual enlightenment or, at the least, to offer spiritual insight. Marcus offers this insight primarily from the perspective of Marcelian thought as well as his own psychoanalytic understanding and perspective. In this regard, his work is a triumph. Whether a scholar of Marcel, an adherent of psychoanalysis, or simply someone interested in the human condition, this is a work that deserves not to be read, but to be experienced.'
- Geoffrey Karabin, Marcel Studies, Vol 1, Issue No. 1, 2016.
About the Author(s)
Paul Marcus, PhD, is a supervising and training analyst at the National Psychological Association for Psychoanalysis. He is the author of Being for The Other: Emmanuel Levinas, Ethical Living and Psychoanalysis; Autonomy in the Extreme Situation: Bruno Bettelheim, the Nazi Concentration Camps, and the Mass Society and Ancient Religious Wisdom, Spirituality and Psychoanalysis, among other books. Dr Marcus is married with two children and lives in Great Neck, New York.
You may also like