Improving Memory Through Creativity: A Professional's Guide to Culturally-sensitive Cognitive Training with Older Adults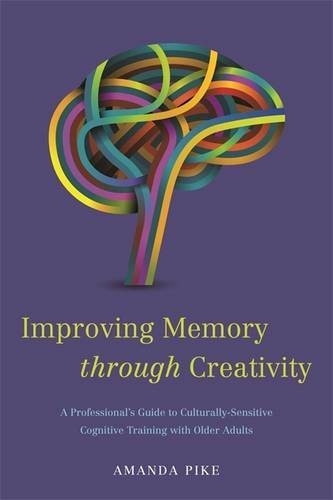 Creativity stimulates older adults both mentally and emotionally and has numerous cognitive and social benefits. Providing culturally-sensitive strategies for improving memory through creativity, this timely book outlines innovative techniques and gives essential insight into effective clinical work in a world with an increasing number of diverse older adults and incidences of Alzheimer's disease. Amanda Alders Pike clearly explains how to structure sessions and use artistic creativity to improve memory, mood and socialization. She covers everything from how to introduce art materials and techniques, to how to enhance cross-cultural interaction. Graphs, charts, and tables illustrate how artistic creativity can parallel cognitive training to provide optimal benefits to a wide audience of older adults, and accompanying online material is provided for use in sessions and workshops.
About the Author(s)
Amanda Pike has taught internationally on themes related to creative art therapies. She has a Master's degree in Creative Arts Therapy from Nazareth College and a Ph.D. specialising in Art Therapy from Florida State University. Her doctoral research evaluated art therapy as a means of cognitive training and the results demonstrated enhanced cognitive performance among culturally diverse older adults. Currently, Amanda is serving as President of the Florida Art Therapy Association and works as a registered art therapist. She lives in Miami, Florida where she applies her work with clients across the life-span. In addition to clinical work, Amanda provides outcome study consultations and welcomes opportunities for collaboration.
You may also like