Hunger Strike: The Anorectic's Struggle as a Metaphor for our Age
Also by Susie Orbach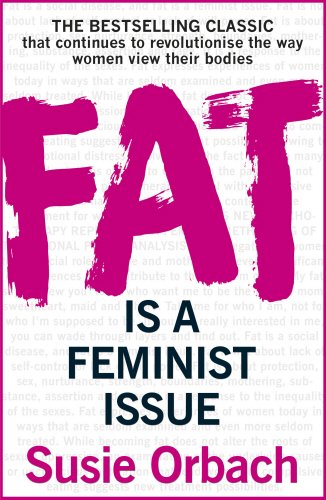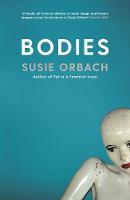 Our Customers Average Rating
Read all reviews (1)





In this classic text, originally published in 1986, Susie Orbach brilliantly examines the anorectic's struggle. Anorexia is a battle; a battle to be thin; a battle of wills, denial versus desire. It is also about control; by conquering feelings of hunger, the anorectic woman aspires to conquer her emotional feelings as well.
For Orbach, the struggle goes further. In this brilliant examination of women and eating disorders, she asserts that the complex relationship between women and food signifies women's battle for autonomy. Women's bodies are both private and public property. Society demands and expects women to look a certain way, to not take up too much space, to be self-effacing and mindful of others. Yet anorexia, whilst an extreme method of conforming to such demands, is conversely a rebellion against such ideas. It is the ultimate control over self, a cry of protest, a hunger strike against the contradictory and overwhelming demands placed on women in contemporary society.
Also discussed are attitudes towards eating problems, and how they have changed over recent years, and an innovative approach to residential treatment. This book provides a highly original insight into the underlying causes of eating disorders.
Reviews and Endorsements
'A much-needed antidote to the unsympathetic views often aroused by anorexia nervosa.'
- The Times Literary Supplement

'Ms Orbach extends the feminist analysis systemically, convincingly and movingly to portray the anorexic struggle as a "metaphor of our age".'
- The New York Times Book Review
About the Author(s)
Susie Orbach is a psychotherapist and writer. She co-founded the Women's Therapy Centre and Antidote, the organisation promoting emotional literacy and is a visiting Professor at the LSE. She has a practice seeing individuals and couples and consulting to organisations. Her numerous works include Fat is a Feminist Issue (1978), Hunger Strike (1986), The Impossibility of Sex (1999), and On Eating (2002).
Customer Reviews
Our customers have given this title an average rating of 5 out of 5 from 1 review(s), add your own review for this title.
Sue Robinson on 05/04/2005





(5 out of 5)
I have used and re-used this book in my clinical thiking. I consider it a must read.
You may also like