Humanizing Evil: Psychoanalytic, Philosophical and Clinical Perspectices
Book Details
Publisher : Routledge
Published : 2015
Cover : Paperback
Pages : 224
Category :
Psychoanalysis
Catalogue No : 38512
ISBN 13 : 9781138828544
ISBN 10 : 1138828548
Also by Jon Mills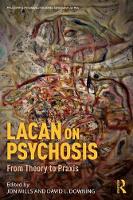 Also by Ronald C. Naso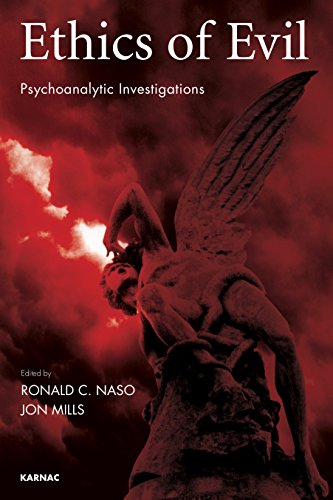 Psychoanalysis has traditionally had difficulty in accounting for the existence of evil. Freud saw it as a direct expression of unconscious forces, whereas more recent theorists have examined the links between early traumatic experiences and later 'evil' behaviour. Humanizing Evil: Psychoanalytic, Philosophical and Clinical Perspectives explores the controversies surrounding definitions of evil, and examines its various forms, from the destructive forces contained within the normal mind to the most horrific expressions observed in contemporary life. Ronald Naso and Jon Mills bring together an international group of experts to explore how more subtle factors can play a part, such as conformity pressures, or the morally destabilizing effects of anonymity, and show how analysts can understand and work with such factors in clinical practice.
Each chapter is unified by the view that evil is intrinsically linked to human freedom, regardless of the gap experienced by perpetrators between their intentions and consequences. While some forms of evil follow seamlessly from psychopathology, others call this relationship into question. Rape, murder, serial killing, and psychopathy show very clear links to psychopathology and character whereas the horrors of war, religious fundamentalism, and political extremism resist such reductionism. Humanizing Evil is unique in the diversity of perspectives it brings to bear on the problem of evil. It will be essential reading for psychoanalysts, psychotherapists, philosophers, and Jungians. Because it is an integrative depth-psychological effort, it will interest general readers as well as scholars from a variety of disciplines including the humanities, philosophy, religion, mental health, criminal justice, political science, sociology, and interdisciplinary studies.
About the Editor(s)
Ronald C. Naso, PhD, ABPP is psychoanalyst and clinical psychologist in independent practice in Stamford, CT. He is currently a director and secretary of the American Board and Academy of Psychoanalysis as well as a consultant and supervisor in the Internship and Postdoctoral Fellowship training programs at the Child Guidance Center of Southern Connecticut. The author of numerous papers on psychoanalytic topics and associate editor of Contemporary Psychoanalytic Studies, contributing editor of Division/Review, his book entitled Hypocrisy Unmasked: Dissociation, Shame, and the Ethics of Inauthenticity was published by Aronson in 2010.
Jon Mills, PsyD, PhD, ABPP is a philosopher, psychoanalyst, and psychologist. He is Professor of Psychology and Psychoanalysis at the Adler Graduate Professional School in Toronto and is the author of many works in philosophy, psychoanalysis, and psychology including seventeen books. In 2006, 2011, and 2013 he was recognized with a Gradiva Award from the National Association for the Advancement of Psychoanalysis in New York City for his scholarship, received a Significant Contribution to Canadian Psychology Award in 2008, a Goethe Award for best book in 2013, and the Otto Weininger Memorial Award for lifetime achievement in 2015 by the Section on Psychoanalytic and Psychodynamic Psychology of the Canadian Psychological Association. He runs a mental health corporation in Ontario, Canada.
You may also like