How to Deal with OCD: A 5-Step, CBT-Based Plan for Overcoming Obsessive-Compulsive Disorder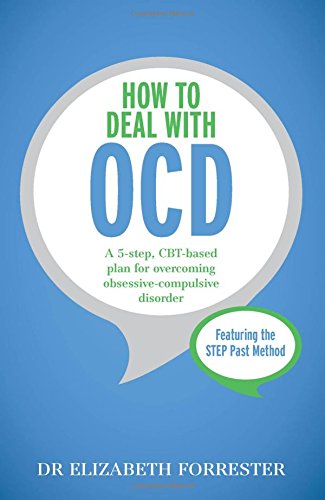 OCD, or obsessive compulsive disorder, is a common and difficult condition characterised by intrusive thoughts which produce worry and the compulsive desire to carry out repetitive behaviours aimed at reducing anxiety. OCD symptoms can range from mild to severe, and can really impact upon our mental health and ability to enjoy life. Recovery from OCD is possible, however.
By picking this book up you've taken the first stride. Now, using the STEP system - a structured, CBT-based approach that delivers both support and proven techniques for combating obsessive thoughts - you can begin to transform your daily life. Written by an expert author with many years of clinical experience, this book will help you get a better understanding of your OCD, take practical steps to progress to a healthier, happier outlook - without fear of setbacks or relapse.
You may also like