Harry the Hypno-potamus: Metaphorical Tales for the Treatment of Children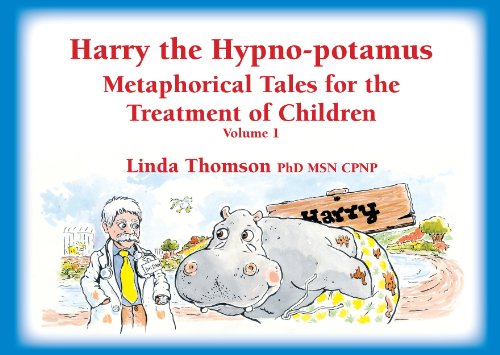 Book Details
Publisher : Crown House Publishing
Published : 2011
Cover : Paperback
Pages : 176
Category :
Child and Adolescent Studies
Category 2 :
Hypnotherapy
Catalogue No : 36602
ISBN 13 : 9781845907266
ISBN 10 : 1845907264
Also by Linda Thomson
Harry the Hypno-potamus is a collection of metaphorical stories that rely on hypnosis and other relaxation techniques to deal with a wide variety of physical and behavioural problems faced by children of all ages. The 32 illustrated stories feature animals in the Ashland Zoo that rely on the guidance and support of Dr. Dan, the zoo's vet, to help master their problems. Embedded in each story is a metaphor as well as hypnotherapeutic techniques to be used as part of a comprehensive approach to diagnosis and treatment.
The book also includes an invaluable section for the clinician that explains how to use the stories in practice and how they should be presented to children. This is a most engaging collection of stories that is sure to help with many of the physical and emotional problems of childhood.
About the Author(s)
Linda Thompson is a pediatric nurse practitioner. Certified as an approved Consultant in Clinical Hypnosis by the American Society of Clinical Hypnosis she incorporates hypnosis into her practice to help children help themselves with a variety of physical and emotional problems.
You may also like