Handbook of psychotherapies with children and families:

Also by Sandra W. Russ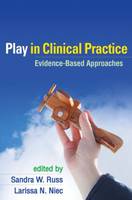 Presents a comprehensive overview of the array of intervention approaches in the child mental health field. Its coverage reflects late-1990s trends of intervention with specific problems and populations, empirical support of the approach, and the integration of treatment approaches. 584 pages.
You may also like