Handbook of Brief Cognitive Behaviour Therapy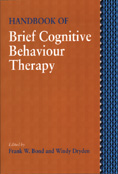 Also by Windy Dryden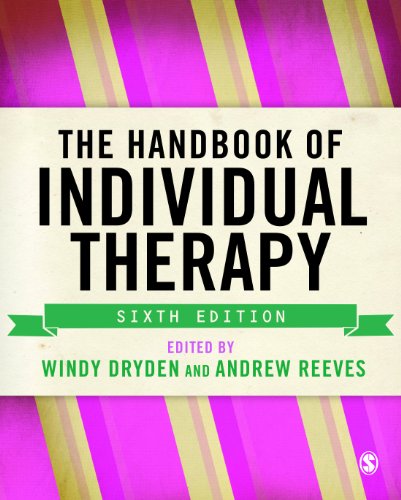 Also by Frank W. Bond

Brief Cognitive Behaviour Therapy can be applied to the treatment of a wide range of problems in many different settings. In this unique handbook, Frank Bond and Windy Dryden, have brought together a prominent cast of authors, to discuss issues concerning the definition, assessment and, in particular, the practice of brief Cognitive Behaviour Therapy (CBT).
Reviews and Endorsements
Contents include:
* The difference between brief and regular CBT and evidence for its effectiveness.
* How to use brief CBT in your own area of practice.
* Applying brief CBT to emotional disorders, anxiety, workplace stress and more.
This handbook is accessible to a wide range of readers, including academics, practitioners, psychotherapists, counsellors, and students training in CBT.
About the Author(s)
Windy Dryden was the first Professor of Counselling in Britain, and is now a Professor of Psychotherapeutic Studies at Goldsmiths College, University of London, where he runs the MSc course in Rational-Emotive and Cognitive Behaviour Therapy. He has authored or edited 195 books, and edited twenty book series. He was the founding editor of the British Journal of Cognitive Psychotherapy in 1982 and is now editor of the Journal of Rational-Emotive and Cognitive-Behavior Therapy.
You may also like