Group Psychotherapy for Psychological Trauma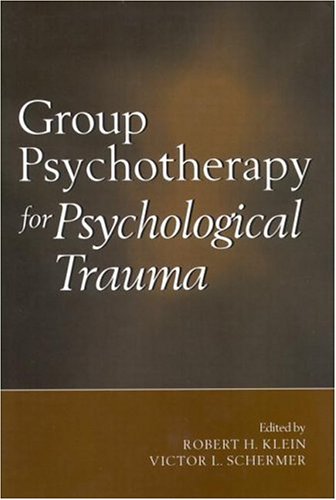 Book Details
Publisher : Guilford Press
Published : January 2000
Cover : Hardback
Pages : 364
Category :
Group Psychotherapy
Category 2 :
Trauma and Violence
Catalogue No : 12226
ISBN 13 : 9781572305571
ISBN 10 : 1572305576
Also by Robert H. Klein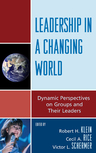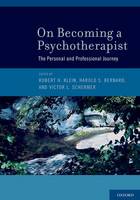 Also by Victor L. Schermer

Hardback
£37.79
Usually despatched within 4-5 working days
Free delivery worldwide
This title has been delisted and is no longer available to purchase
Designed to help practitioners create, initiate, and maintain therapy groups for traumatized individuals, this text has been written by experienced therapists who address general aspects of trauma therapy as well as issues specific to different populations.
Reviews and Endorsements
Concepts, Themes, and Strategies.
* Introduction and Overview: Creating a Healing Matrix - Klein, Schermer
* Initiating, Screening, and Maintaining Psychotherapy Groups for Traumatized Patients - Goodman and Weiss
* Management of Trauma-Related Affect, Defenses, and Dissociative States - Hegeman and Wohl
* Group-as-a-Whole Dynamics in Work with Traumatized Patients: Technical Strategies, Their Rationales and Limitations - Ganzarain
* Hazardous Terrain: Countertransference Reactions in Trauma Groups - Ziegler, McEvoy

Special Populations and Trauma Groups.
* Group Psychotherapy for the Symptoms of Posttraumatic Stress Disorder - Johnson and Lubin
* Group Psychotherapy for Survivors of Sexual and Physical Abuse - Buchele
* Group Psychotherapy and Pscyhological Traumata of Prolonged, Severe, and/or Terminal Illness - Marcus, Bernard
* Children of Trauma and Loss: Their Treatment in Group Psychotherapy - Keyser, Seelaus, Kahn
* When Trauma Affects a Community: Group Interventions and Support after a Disaster - Dembert, Simmer
* Group Psychotherapy for Victims of Political Torture and Other Forms of Severe Ethnic Persecution - von Wallenburg Pachaly
* Group Psychotherapy in the Treatment of Dissociative Identity Disorder and Allied Dissociative Disorders - Fine, Madden
* Group Treatment of "Complex Disorders" (Severe Clinical Disorders, Personality Disorders, and Substance Use Problems) - Gallagher, Kibel
About the Author(s)
Victor L. Schermer, MA, LFAGPA, is a psychoanalytic psychotherapist in Philadelphia, PA, in the practice of individual, group, and family psychotherapy. He received a masters degree in Psychology from the University of Pennsylvania and Certification with Honours in Psychoanalytic Psychotherapy from the Institute for Psychoanalytic Psychotherapies, where he later served as a faculty member. He is a life fellow of the American Group Psychotherapy Association (AGPA). In 2002 he was co-recipient of the Alonso Award for scholarship in the field of dynamic group psychotherapy awarded by the Group Psychotherapy Foundation of AGPA. He is on the editorial board of the International Journal of Group Psychotherapy and has published seven books and over forty journal articles and reviews about psychoanalysis, group psychotherapy, object relations theory, self psychology, psycho-spirituality, and the psychoanalytic interpretation of poetry and cinema.
You may also like