Great Psychologists as Parents: Does Knowing the Theory Make You an Expert?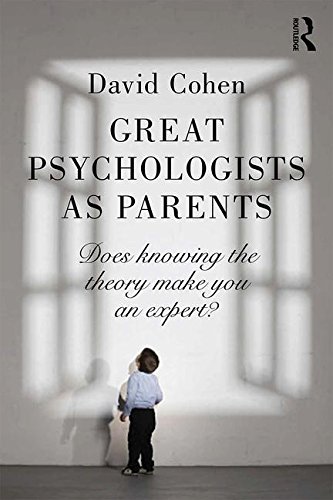 Book Details
Publisher : Routledge
Published : 2016
Cover : Paperback
Pages : 158
Category :
Popular Psychology
Catalogue No : 39873
ISBN 13 : 9781138899919
ISBN 10 : 1138899917
Also by David Cohen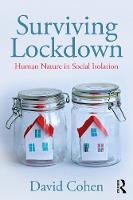 Does it make you a better parent if you have pioneered scientific theories of child development? In a unique study, David Cohen compares what great psychologists have said about raising children and the way they did it themselves. Did the experts practice what they preached? Using an eclectic variety of sources, from letters, diaries, autobiographies, biographies, as well as material from interviews, each chapter focuses on a key figure in historical context. There are many surprises. Was Piaget, the greatest child psychologist of the 20th century, the only man to try to psychoanalyse his mother? How many sons of great gurus have had to rescue their father from a police station as R.D Laing's son did? And why did Melanie Klein's daughter wear red shoes they day her mother died?
The book covers early scientists such as Darwin, psychoanalysists such as Freud and Jung, to founders of developmental psychology including Piaget and Bowlby as well as Dr Spock. It gives a vivid, dramatic and often entertaining insight into the family lives of these great psychologists. It highlights their ideas and theories alongside their behaviour as parents, and reveals the impact of their parenting on their children. Close bonds, fraught relationships and family drama are described against a backdrop of scientific development as the discipline of psychology evolves. Great Psychologists as Parents will be absorbing reading for students in childhood studies, education and psychology and practitioners in psychology and psychoanalysis. It will also interest general readers looking for a parenting book with a difference.
About the Author(s)
David Cohen is a prolific writer and film-maker, and a fellow of the Royal Society of Medicine. He trained as a psychologist and set up Psychology News as a magazine which has since become a film and TV production company.
You may also like