Good Shrink/Bad Shrink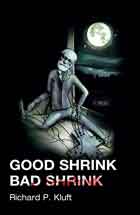 Book Details
Publisher : Karnac Books
Published : August 2014
Cover : Paperback
Pages : 448
Category :
Fiction
Catalogue No : 35656
ISBN 13 : 9781782201755
ISBN 10 : 1782201750
Also by Richard P. Kluft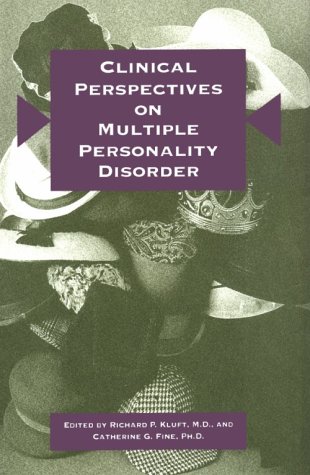 Paperback
£11.69
Usually despatched within 4-5 working days
Free delivery worldwide
This title has been delisted and is no longer available to purchase
Good Shrink/Bad Shrink is a medical mystery/thriller that explores the dark but enthralling world of mind control and abusive psychiatric research.
Psychiatric resident Eve Gilchrist encounters a puzzling patient whose flashbacks suggest that the life he thought he remembered was an artefact of brainwashing. Consultant Ben Jordan, experienced with both psychoanalysis and hypnosis, discovers that the man is still being trained and monitored by the Project, a shadowy group that applies officially-condemned mind control technologies for profit in the private sector.
Project operatives, including some of Jordan's faculty colleagues, mobilize to reclaim their trainee, undermine Jordan's credibility, and neutralize both Jordan and Gilchrist to preserve the secrecy of their efforts. Jordan and Gilchrist - a quick learner - utilize clinical knowledge and research findings to escape efforts to torture and liquidate them, and to distinguish fact from fiction in their patient's accounts.
The patient returns to his actual home in a fugue state. Jordan and his unlikely allies must battle the Project's operatives while Jordan risks his life to locate the patient and undo the Project's grip upon his mind.
Reviews and Endorsements
'This is a magnificently inventive and exciting story. I was hooked as soon as I began to read it. Richard Kluft is a truly gifted storyteller, and he has the specialized training and knowledge to tell this frightening tale with the authenticity it deserves. In many ways, this novel, based in part on real science and real events, is a modern-day Frankenstein, where beneficial scientific advances become perverted into harmful weapons. Here, the survival of our most precious possession – the sanctity of our own mind - hangs in the balance. Kluft captures the essence of man's struggle against covert psychological oppression, and his ultimate triumph over its soul-murdering tyranny. Good Shrink/Bad Shrink is more than just a ripping good yarn; it is a cautionary tale that freedom of thought faces increasingly more dangerous enemies. I can already visualize Good Shrink/Bad Shrink on the silver screen.'
— Alan W. Scheflin, JD, LLM, MA, Professor, Santa Clara University School of Law, co-author of The Mind Manipulators, and Memory, Trauma Treatment, and the Law

'Drawing on his life-long expertise in hypnotherapy, Richard Kluft cleverly fashions a clandestine misuse of hypnosis into a racy novel. A sardonic campus scenario swiftly morphs into a page-turning action-thriller, so engaging that even Tarantino might be hooked. Surely Hollywood beckons! The mind-bending conceits place Clockwork Orange firmly in the shade. This is a long, impossible-to-put-down read..'
— John Gruzelier, Emeritus Professor of Psychology, Goldsmiths, University of London

'Richard Kluft has written a profound tour de force mystery that is simultaneously gripping and educational. He is a respected master clinician and researcher, as well as a gifted mystery writer. Not only is Good Shrink/Bad Shrink hard to put down, but it also opens up a new world about the uses and misuses of standard psychological treatments. It is engrossing both because of the power of its gripping narrative and for what we inevitably learn about the inner workings of people, both good and bad. Kluft immerses us in both, simultaneously and relentlessly, in this exciting book.'
— Gerald Adler, MD, Training and Supervising Analyst, Boston Psychoanalytic Society and Institute; author of Borderline Psychopathology and Its Treatment

'Richard Kluft takes us on a wild ride with fast-paced dialogue, thrilling action, and exhilarating ideas. Good Shrink/Bad Shrink transports us to a world of super scientists, super soldiers, and super spies, making us question everything and everyone. Who is the good shrink, and who the bad? Who truly understands the patient? And who will be the good feds, the fake feds, and ultimately the dead feds? In a world of intrigue and mind control, who can really be sure of anything?'
— Jill Savege Scharff, MD, co-founder of the International Psychotherapy Institute and Clinical Professor of Psychiatry at Georgetown University, Washington DC
About the Author(s)
Richard P. Kluft, MD, PhD, is Clinical Professor of Psychiatry at Temple University School of Medicine, and teaches at the Psychoanalytic Center of Philadelphia. He has written over 250 scientific articles and book chapters about trauma, boundary violations, dissociation, and hypnosis. His most recent professional book is Shelter from the Storm (2013). Dr Kluft's research, teaching, and clinical contributions have received numerous awards and recognitions. His fiction credits include Good Shrink/Bad Shrink (2014), How Fievel Stole the Moon: A Tale for Sweet Children and Sour Scholars (2014), as well as several short stories.
You may also like