Good Enough Endings: Breaks, Interruptions, and Terminations from Contemporary Relational Perspectives

Book Details
Publisher : Routledge
Published : January 2010
Cover : Paperback
Pages : 336
Category :
Psychoanalysis
Catalogue No : 29545
ISBN 13 : 9780415994538
ISBN 10 : 0415994535
Also by Jill Salberg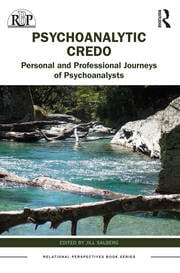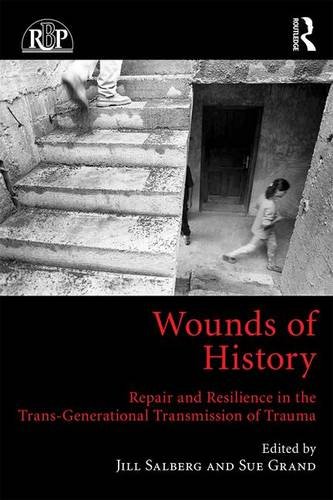 Can there be a relational criteria or paradigm for termination, and what would it include? How do treatment goals of the analyst and/or that of the patient affect the decision to terminate? How do the developments in attachment theory and research influence the preparation to end analysis? This title addresses these questions. In the relational literature, the subject of termination - the ending of an analysis - has received scant attention, and traditional Freudian or ego-psychological criteria are not always enough to assess the readiness to terminate therapy in the co-constructed, intersubjective analytic relationship.
Good Enough Endings seeks to remedy this gap, bringing together contributions from contemporary relational thinkers, while at the same time engaging with ideas from other psychoanalytic perspectives. The topics that are given consideration include: Can there be a relational criteria or paradigm for termination, and what would it include? How do treatment goals of the analyst and/or that of the patient affect the decision to terminate? How do recent developments in attachment theory and research influence the preparation to end analysis? And what occurs for the patient after termination, and how do we assess the need for follow-up? Integrating elements of existing psychoanalytic theory with the fruits of the relational turn, Good Enough Endings expands and expounds upon the relational considerations in ending analysis, providing a resource for reflection and insight into the final - and perhaps most difficult - aspect of psychoanalytic treatment.
Reviews and Endorsements
Contents
Salberg, Introduction. Part I: Termination: Theories and Positions. Salberg, Historical Overview. Bergmann, Termination: The Achilles Heel of Psychoanalytic Technique. Britton, There Is No End of the Line: Terminating the Interminable. Bernstein, Beyond the Bedrock. Holmes, Termination in Psychoanalytic Psychotherapy: An Attachment Perspective. Davies, Transformation of Desire and Despair: Reflections on the Termination Process from a Relational Perspective. Part II: On the Clinical Frontier. Salberg, How We End: Taking Leave. Grand, Termination as Necessary Madness. Cooper, The Changing Firmament: Familiar and Unfamiliar Forms of Engagement During Termination. Silverman, Will You Remember Me? Termination and Continuity. Layton, Maternal Resistance. Part III: Musings on the Multiple Meanings of Ending. Reis, Afterwardness and Termination. Skolnick, Termination in Psychoanalysis: It's About Time. Goldman, Parting Ways. Glennon, Relational Analyses: Are They More Difficult to Terminate? Bass, "It Ain't Over Till It's Over": Infinite Conversations, Imperfect Endings, and the Elusive Nature of Termination.
Reviews

'In Good Enough Endings, Jill Salberg has given us a treasure. Psychoanalyses have to end. This has always been understood and more or less accepted by both patients and analysts. What rarely has been acknowledged openly is that the same logic cannot easily be applied to understanding why the ending of the personal relationship is so difficult for a patient to accept (work through) as simply a reasonable part of what is lost when the professional relationship 'terminates.' Transference explanations notwithstanding, this thorn in the side of psychoanalytic theory has never been systematically explored in a single volume from a perspective that fully respects psychoanalytic treatment in its personal as well as professional aspects. That is, until Salberg's extraordinary accomplishment.

Long pleading for a relational renewal, the topic of termination is here endowed with fresh life by some of the most inspired thinkers writing today, but take note - this volume is more than a collection of individual essays. Within the broad spectrum of analytic schools represented in its 16 exquisitely selected chapters, what gives the book its defining character is the openly relational sensibility that runs through it, relatively independent of traditional psychoanalytic differences. Personally moving vignettes, many of them unforgettable, are framed by a new clinical understanding of 'termination' in light of contemporary research that unites mind, brain, and human relatedness - an understanding that speaks to a unique bond within which the process of saying goodbye to a relationship is not reducible to the successful completion of a treatment. I discovered in almost every chapter a way of looking at 'endings' that was so reenlightening I found myself a bit envious of the recently minted analysts who will have a chance to read Salberg's volume during their professional "beginnings."'
- Philip M. Bromberg, Ph.D., author, Awakening the Dreamer and Standing in the Spaces

'As Jill Salberg points out in her introduction to this timely book, our ideas about how treatment can and does end have not kept up with the many changes in our thinking about psychoanalysis and dynamic psychotherapy. The authors represented in this volume, most but not all of whom identify with contemporary relational psychoanalysis, grapple with the vexing problems involved in terminating a complex and often intimate relationship. Their various perspectives will certainly start an overdue, much needed conversation.'
- Jay Greenberg, Ph.D., Training and Supervising Analyst, William Alanson White Institute
About the Editor(s)
Jill Salberg, Ph.D., is an adjunct clinical associate professor at the NYU Postdoctoral Program in Psychotherapy and Psychoanalysis and a member of the faculty at the Stephen A. Mitchell Center for Relational Psychoanalysis. In addition, she is on the faculty of the National Institute for the Psychotherapies and a training supervisor at the Institute for Contemporary Psychotherapy. She has published articles in Psychoanalytic Dialogues and Studies in Gender and Sexuality and has contributed chapters to The Jewish World of Sigmund Freud and Answering a Question with a Question: Judaism and Contemporary Psychoanalysis.
You may also like