Gender, Sexuality and Subjectivity: A Lacanian Perspective on Identity, Language and Queer Theory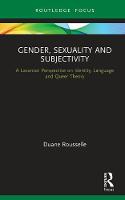 Book Details
Publisher : Routledge
Published : June 2020
Cover : Hardback
Pages : 104
Category :
Lacanian Psychoanalysis
Catalogue No : 95482
ISBN 13 : 9780367443290
ISBN 10 : 9780367443
Also by Duane Rousselle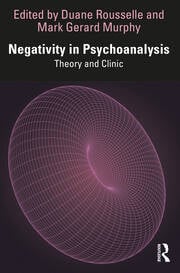 Hardback
£44.99
In stock, despatched within 24 hours
Free UK Delivery over £25
This title has been delisted and is no longer available to purchase
Offering a concise yet comprehensive introduction to gender theory, this thought-provoking new book aims to make an intervention into the contemporary American paradigm of thinking gender and sexuality and offers a powerful challenge to the paradigm of social constructionism.
Within each gender paradigm there are unacknowledged truths. The controversial claim of this book is that queer theory and intersectionality - and, more broadly, the social constructionist paradigm - have reached a limit. Indeed, it is possible that they are becoming regressive political gestures. However, there are possibilities of moving forward in this new area of transformation and Rousselle claims that a new logic of gender invention is opening up a new paradigm of thought.
Part of the popular Routledge Focus on Mental Health series, this book will be of immense value to students and teachers who aim to understand in a basic way some of the various main paradigms, theories, and concepts within gender and sexuality studies. It will also be an important attempt to think beyond those paradigms and theories.
About the Author(s)
Duane Rousselle, PhD, is a clinical psychoanalyst of the Lacanian orientation and Associate Professor of Sociology and Social Theory. He has published numerous books including Jacques Lacan & American Sociology: Be Wary of the Image, Lacanian Realism: Political and Clinical Psychoanalysis and Post-Anarchism: A Reader.
You may also like