Galba's Men: The Four Emperors Series: Book II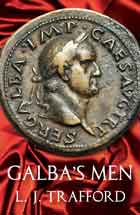 Book Details
Publisher : Karnac Books
Published : June 2016
Cover : Paperback
Pages : 446
Category :
Fiction
Catalogue No : 36827
ISBN 13 : 9781782202653
Paperback
£12.99
Usually despatched within 4-5 working days
Free delivery worldwide
This title has been delisted and is no longer available to purchase
Our Customers Average Rating
Read all reviews (1)





Rome 68 AD. Slaughtering hundreds of civilians at the gates of Rome is hardly the best introduction for new Emperor Galba to his city. However the aged ruler is determined to get on with clearing up the mess Nero left. Assisting him are his three men: Vinius, Laco and Icelus. Also in his entourage one Marcus Salvius Otho. Jovial, charming and fatally reckless Otho is armed with a killer idea: Wouldn't it be marvellous if the childless Galba adopted him as his heir? Appointing old pal Epaphroditus as his campaign manager, Otho sets about winning hearts and minds in his own unique cheery way. For Epaphroditus it is a harmless way of enlivening his post Nero retirement; either Galba makes Otho his heir, or he doesn't. What could possibly go wrong? For once the former Palace manipulator has fatally miscalculated. These are paranoid times and Otho's 'harmless' plan is about to bring Rome to its knees.
About the Author(s)
L. J. Trafford worked as a tour guide, after gaining a BA Hons in ancient history. This experience was a perfect introduction to writing, involving as it did the need for entertainment and a hefty amount of invention (it's how she got tips!). She now works in London doing something whizzy with databases.
Customer Reviews
Our customers have given this title an average rating of 5 out of 5 from 1 review(s), add your own review for this title.
David Baird on 11/07/2016 13:08:09





(5 out of 5)
So this book follows directly on from Palatine, the first book in The Four Emperors Series by L. J. Trafford. If you haven't read the first book I highly recommend you do as this is a brilliant tale which deserves to be read.

This book is based on events around 68/69 AD when Galba succeeded Nero as emperor of Rome, albeit for a very short time.

L. J. Trafford manages to give us real facts about the events but also has fictional side stories to keep you engaged and it's this mix that makes this series so interesting

Galba arrives in Rome and it quickly becomes apparent he's not going to make any friends. His reign only lasted 7 months so it's clear he wasn't well liked and the way L. J. Trafford portrays him fits with this image

Reading about Galba's downfall was very gripping but was outshone by one character (as with the first instalment) - Philo! The author continues his tale of woe at the hands of Straton just when he hopes his life is on the up. There is so much development for this character during this tale and I think it helped that Galba's reign was short as it left time in this novel to develop characters like Philo but also Alex, Mina, Sporus and Straton. They all have their part in this story no matter how little.

With so many good characters to use the author had no trouble switching perspectives to allow other's tales to continue and it was this back and forth that made it all the more gripping as you never had the chance to get bored of a character and you just had to get back to them to see what happened next.

Essentially the end of this book is a repeat of the first instalment... the emperor is overthrown and it's bloody, but the author still managed to make the tale fresh and interesting as the build-up is very different and Nero and Galba couldn't be more different if they tried.

Added shock factor was introduced when the author killed off a few characters. I won't spoil it by saying who but I did make a little note with a sad face each time.

I think the best thing about L.J. Trafford's work is how seamlessly she can fit real facts and fiction together so neatly.. nothing feels out of place at all.

We were also introduced to some new characters in this novel. My favourite being Otho who came across as a happy go lucky kind of guy who does things on a whim which is dangerous but very entertaining.. his tale will continue in the next book in the series.. I can't wait for that!

For me this is a shining example of historical fiction and I couldn't fault it. This was my most anticipated book this year and it's definitely been my favourite read so far.

To me, these are the kinds of tales that make reading as fun as it is.

I've already said this but I think it deserves to be brought up again.. Philo.. he outshines this whole series for me and I could read anything with him in it. Such a good character and I hope we see more of him.

Anyone who likes the genre or wants to get into the genre will enjoy this book, great mix of humour, love and death and a perfect blend of characters you'll love
You may also like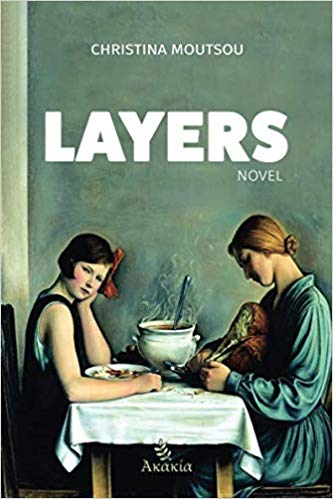 Christina Moutsou
Price £14.99