From Obstacle to Ally: The Evolution of Psychoanalytic Practice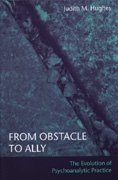 Book Details
Publisher : Routledge
Published : January 2004
Pages : 248
Category :
Psychoanalysis
Catalogue No : 20297
ISBN 13 : 9781583918906
ISBN 10 : 1583918906
Also by Judith M. Hughes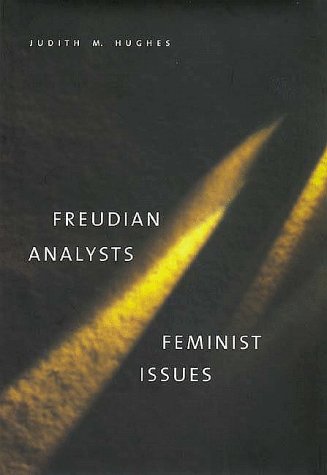 From Obstacle to Ally explores the evolution of the theory and practice of psychoanalysis through an investigation of historical examples of clinical practice. Beginning with Freud's experience of the problem of transference, this book is shaped around a series of encounters in which psychoanalysts have managed effectively to negotiate such obstacles and on occasion, convert them into allies.
Reviews and Endorsements
Judith Hughes succeeds in bringing alive the ideas, clinical struggles and evolving practices of some of the most influential psychoanalysts of the last century including Sandor Ferenczi, Anna Freud, Melanie Klein, Wilfred Bion, Betty Joseph and Heinz Kohut. Through an examination of the specific obstacles posed by particular diagnostic categories, it becomes evident that it is often when treatment fails or encounters problems that major advances in psychoanalytic practice are prompted.

As well as providing an excellent introduction to the history of fundamental psychoanalytic concepts, From Obstacle to Ally offers an original approach to the study of the processes that have shaped psychoanalytic practice as we know it today and will fascinate practising psychoanalysts and psychotherapists.

Contents:
Part 1: Hysteria: Transference. Freud, Ferenczi, and Elma. Ferenczi's Experiments in Technique. Balint: Regressions, Malignant and Benign. Part 2: Obsessional Neurosis: Resistance. Freud and His 'Grand Patient'. Anna Freud: The Analysis of Defense. Greenson: Forging a Working Alliance. Part 3: Depression: Negative Therapeutic Reaction. Freud and His Translator. Klein: The Analysis of the Superego. Riviere, Klein, and Negative Therapeutic Reactions. Part 4: Paranoia: Abnormal Changes in the Ego. Freud, Brunswick, and the Wolf Man. Bion: Learning from Psychotics. Joseph: Countertransference and Its Uses. Part 5: Narcissism: Megalomania. Kohut and Narcissistic Transferences. Kernberg and Pathological Narcissism. Rosenfeld and Narcissistic Object Relations. Conclusion.

Author Biography:
Judith M. Hughes is a Professor of History at the University of California, San Diego and is on the Faculty of the San Diego Psychoanalytic Institute.


You may also like