Freud's Pandemics: Surviving Global War, Spanish Flu and the Nazis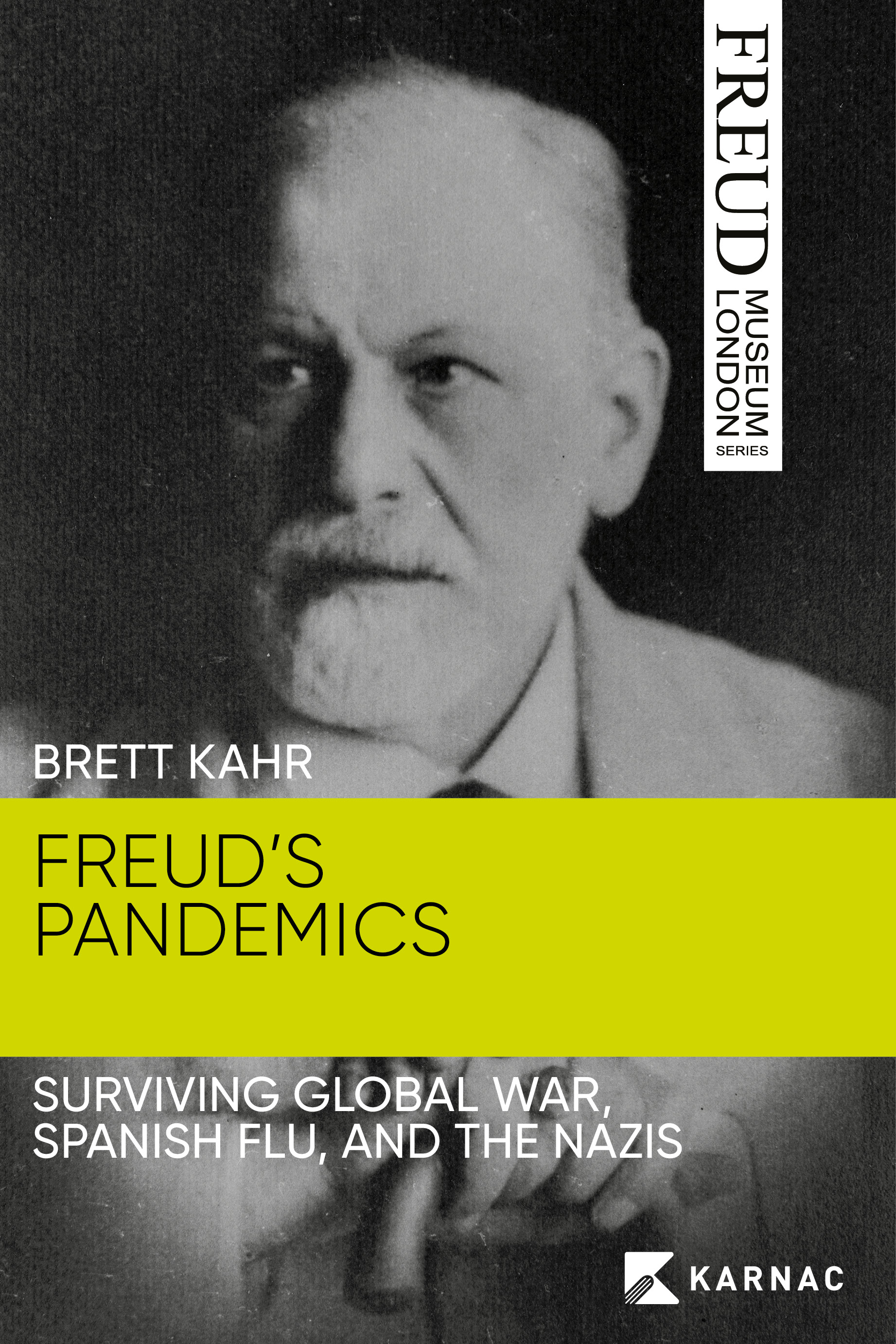 Book Details
Publisher : Karnac Books
Published : September 2021
Cover : Paperback
Pages : 300
Category :
Psychoanalysis
Catalogue No : 95752
ISBN 13 : 9781913494513
ISBN 10 : 1913494519
Also by Brett Kahr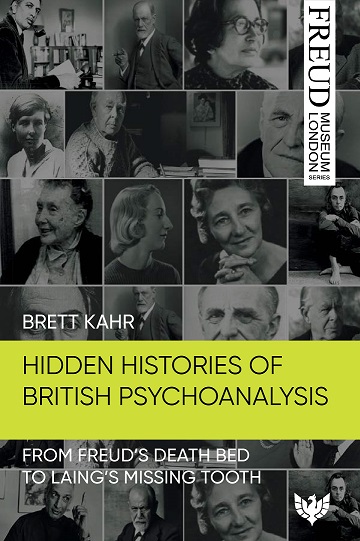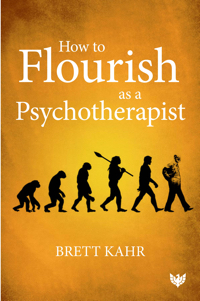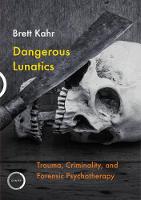 Paperback
£30.00
In stock, despatched within 24 hours
Free UK Delivery over £25

In this compelling book, the first in the new Freud Museum London series, Professor Brett Kahr describes how Sigmund Freud endured innumerable emotional pandemics during his eighty-three years of life, ranging from unsubstantiated accusations by medical colleagues to anti-Semitic abuse, the loss of one daughter to Spanish flu and the arrest of another child by the Gestapo, to his own painful cancer treatments and his final flight from Adolf Hitler's Austria. Freud navigated these personal and political tragedies while simultaneously creating a method of healing which has helped countless millions deal with unbearable trauma and distress.
Through founding psychoanalysis, Kahr argues that Freud not only saved himself from destruction but also provided the rest of the world with the means to achieve a form of psychological vaccination against emotional and mental distress.
The Freud Museum London and Karnac Books have joined forces to publish a new book series devoted to an examination of the life and work of Sigmund Freud alongside other significant figures in the history of psychoanalysis, psychotherapy, and depth psychology more broadly. The series will feature works of outstanding scholarship and readability, including biographical studies, institutional histories, and archival investigations. New editions of historical classics as well as translations of little-known works from the early history of psychoanalysis will also be considered for inclusion.
Reviews and Endorsements
A vivid account of how Sigmund Freud coped with the great 'pandemics' of his time, from the Great War and Spanish Flu to cancer and the Nazis. By assessing how my great-grandfather might have addressed COVID-19 – the pandemic of our own times – Professor Kahr opens up a series of insights into the life of the man who championed the radical innovation of actually listening to people suffering from mental affliction. Meticulously researched, and written with real pace, this book is a timely reminder of the psychological roots of our response to national trauma.
Lord Freud, great-grandson of Sigmund Freud and President of the Freud Museum London

Never has there been a time when Freud was needed so badly. Post-pandemic blues would not have been new to Freud as Brett Kahr describes in his phenomenal book, which I feel was sent to save us from confusion and turmoil. A must read!
Jane McAdam Freud, artist, and great-granddaughter of Sigmund Freud

Brett Kahr's immersion in Freud – the gift that keeps on giving – will help us survive the trauma of pandemics in our own lives. Kahr draws insightful parallels from Freud's own struggles and serves as a timely and fascinating reminder of the ubiquitous nature of pandemics and why suicide isn't the answer.
Professor the Baroness Hollins, Past President of the Royal College of Psychiatrist and Professor Emerita at St. George's Hospital Medical School, University of London

In his compelling new biography, the first in the new Freud Museum London series, Professor Brett Kahr explores Freud's many near-death experiences and how these traumas shaped the development of his psychoanalytical therapy. [...] Describing his book as 'the first exclusively traumatologically oriented portrait of Freud', Kahr provides an unflinching account of the horrors Freud had to face over many decades and the psychological legacy of these dreadful events.
Catharine Arnold, editor of New Psychotherapist and author of Pandemic 1918: The Story of the Deadliest Influenza in History, New Psychotherapist, Winter/ Spring 2022

Table of Contents
Prologue: Fundraising for Freud
Introduction: "Wouldn't it be better if we all killed ourselves?"

1.The Fraudulent Jewish Pervert: Navigating Decades of Collegial Hatred
2. The Great War and the Spanish Flu: An Imprisoned Son and a Dying Daughter
3. From Compulsive Cigar-Smoking to Deadly Carcinoma: Freud's Battle with Physical Pain
4. Death Wishes and the Nazis: How Freud Escaped from Austria
5. Freud's Recipe for Creativity and Survival: The Writing Cure and the Role of Penetrativity

Conclusion: If Sigmund Freud could have supervised Anthony Fauci
Acknowledgements
Scholarly clarifications
End notes
References
Index
About the Author(s)
Professor Brett Kahr has worked in the mental health profession for over forty years. A clinical registrant of both the British Psychoanalytic Council and the United Kingdom Council for Psychotherapy, he is Senior Fellow at the Tavistock Institute of Medical Psychology in London and, also, Visiting Professor of Psychoanalysis and Mental Health at Regents University London.

Over the decades, Kahr has worked in the National Health Service and in private practice in Central London with both individuals and couples. He is currently Consultant Psychotherapist to The Balint Consultancy and, additionally, Consultant in Psychology at The Bowlby Centre. He also serves as Chair of the Scholars Committee of the British Psychoanalytic Council, as well as Senior Clinical Research Fellow in Psychotherapy and Mental Health at the Centre for Child Mental Health.

Professor Kahr is the Honorary Director of Research at Freud Museum London and, also, an Honorary Fellow of the museum. Previously, he served as Deputy Director of the International Campaign for the Freud Museum from 1986-1987 and, more recently, as Trustee of both Freud Museum London and of Freud Museum Publications from 2011-2020.

In addition to his clinical practice, Kahr has collaborated with the media in order to promote mental health knowledge. Formerly Resident Psychotherapist on BBC Two, broadcasting about mental health issues to millions of listeners, he has appeared on over one thousand radio and television programmes. In recognition of his work in this field, he has become Visiting Professor in the Faculty of Media and Communication at Bournemouth University. The United Kingdom Council for Psychotherapy recently awarded him an Honorary Fellowship for his contributions to public service.

Professor Kahr is the author of sixteen books and series editor of more than seventy-five additional titles on a wide range of subjects.

His solo-authored books cover a range of topics, including clinical investigations of extreme psychopathology and forensic mental health, such as his titles, Bombs in the Consulting Room: Surviving Psychological Shrapnel, as well as Dangerous Lunatics: Trauma, Criminality, and Forensic Psychotherapy. He has also written on Sex and the Psyche, a Waterstones Non-Fiction Bestseller and a chosen title in the Sunday Times Book Club, based on his study of the traumatic, unconscious roots of over 20,000 adult sexual fantasies, as well as Celebrity Mad: Why Otherwise Intelligent People Worship Fame. His historically orientated books include the very first biography of Donald Winnicott, entitled D.W. Winnicott: A Biographical Portrait, which received the Gradiva Award for Biography, as well as the popular titles, Life Lessons from Freud, Tea with Winnicott, and Coffee with Freud. Most recently, he has released Freud's Pandemics: Surviving Global War, Spanish Flu, and the Nazis, the inaugural title in the new Freud Museum London Series of history books, published by Karnac Books exploring not only how Sigmund Freud navigated the tragedies of his own lifetime but, also, how he would have handled the COVID-19 pandemic and what lessons our world leaders might learn from those pioneering psychoanalytical concepts.

Professor Kahr has enjoyed a long-standing relationship with Karnac Books and has produced many books with this publisher and has also served as series editor or series co-editor or consultant to four of its monograph series. More recently, he has become Series Editor of the Freud Museum London Series, hosted by Karnac Books in association with Freud Museum London, as well as Advisory Editor-in-Chief to Karnac Books and to its sibling imprint Confer Books.
Get Freud's Pandemics: Surviving Global War, Spanish Flu and the Nazis HALF PRICE when you buy the following title :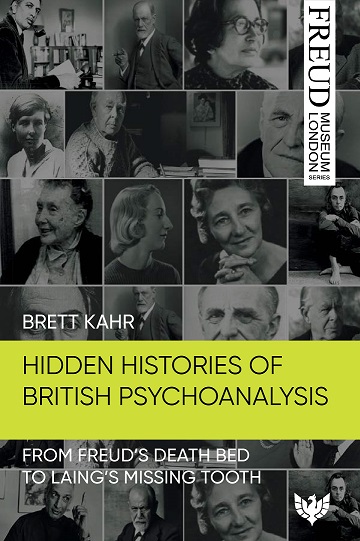 Brett Kahr
Price £30.99

You may also like