Freud and the Melancholy Rabbi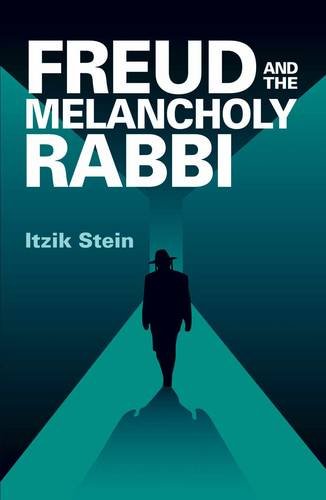 Book Details
Publisher : Karnac Books
Published : March 2016
Cover : Paperback
Pages : 136
Category :
Fiction
Catalogue No : 37972
ISBN 13 : 9781782204053
ISBN 10 : 1782204059
Paperback
£11.69
Usually despatched within 4-5 working days
Free delivery worldwide
This title has been delisted and is no longer available to purchase
'One day they will say that Sigmund Freud read the Law with a rabbi, and no one will believe it.'
Vienna, 1903, and two unlikely figures meet: Rashab, the fifth Rabbi of Lubavitch, and Sigmund Freud, the father of psychoanalysis. Rashab has journeyed from Lubavitch to Vienna with his son, his future successor; the paralysis in his arm and a persistent stutter leading him to this consultation with Freud.
The two men discuss their ideologies — bringing in Kabbalah, psychoanalysis, faith, science — shining a light on their own fears and internal struggles. Freud analyses the details yet further with his distinguished pupil Wilhelm Stekel.
Taking place in a rapidly changing world, this book records a brief meeting between two individuals whose contrasting beliefs will shape the twentieth century.
About the Author(s)
Itzik Stein was born in Buenos Aires, Argentina in 1954. He studied Arts in Buenos Aires before completing his studies in Sociology and Political Sciences at the University of Haifa, Israel. A scholar of Jewish philosophy, he has participated in seminars and lectures on Jewish matters such as religion and assimilation, people and nation, and the dilemma of being Jewish. He has actively participated in Hebrew organizations, generating new perspectives of ancestral matters. In 2005 he published his first book, Malvados, malditos e infames en la Biblia ('The Evil, the Damned, and the Infamous in the Bible'), offering a different perspective on vilified characters in the Old Testament.
You may also like