Freud and Education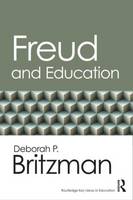 Book Details
Publisher : Routledge
Published : 2011
Cover : Paperback
Pages : 176
Category :
Psychoanalysis
Catalogue No : 30395
ISBN 13 : 9780415802260
ISBN 10 : 0415802261
Also by Deborah P. Britzman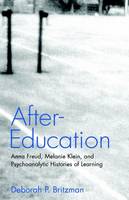 he concept of education - its dangers and promises and its illusions and revelations - threads throughout Sigmund Freud's body of work. This introductory volume by psychoanalytic authority, Deborah P. Britzman, explores key controversies of education through a Freudian approach. It defines how fundamental Freudian concepts such as the psychical apparatus, the drives, the unconscious, the development of morality, and transference have changed throughout Freud's oeuvre. An ideal text for courses in education studies, human development, and curriculum studies, Freud and Education concludes with new Freudian-influenced approaches to the old dilemmas of educational research, theory, and practice.
Contents: Series Editor Introduction 1. Freud, Psychoanalysis, and Education: An Introduction 2. Freud's Education and Ours 3. The Transference-love or How Not to Write a Manual 4. Group Psychology and the Problem of Love 5. 'Wild Education'
About the Author(s)
Deborah P. Britzman is Distinguished Professor of Research at York University, Toronto and a practising psychoanalyst.
You may also like