Formulation as a Basis for Planning Psychotherapy Treatment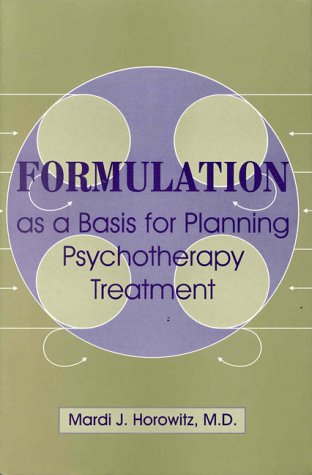 Book Details
Publisher : American Psychiatric Publishing
Published : 1997
Cover : Hardback
Pages : 168
Category :
Individual Psychotherapy
Catalogue No : 3897
ISBN 13 : 9780880487498
ISBN 10 : 0880487496
Also by Mardi Horowitz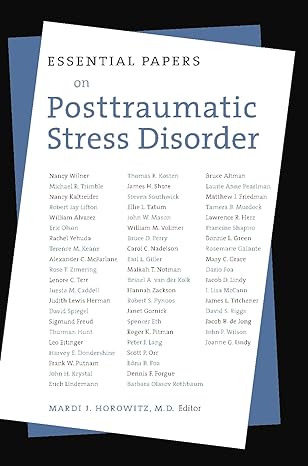 To help their patients, clinicians must make accurate diagnoses and devise effective treatment plans. These plans often involve psychotherapy with goals that include symptom reduction, the prevention of relapse, and helping patients recognize and remove impediments to more effective functioning. One of the first works to truly integrate diverse schools of psychotherapy, Formulation as a Basis for Planning Psychotherapy Treatment presents a formulation system that combines concepts derived from psychodynamic, interpersonal, cognitive-behavioral, and family system approaches.
In a step-by-step manner, illustrated by plentiful case examples, this useful guide shows psychiatrists, residents in psychiatry and psychology, social workers, and marriage and family counselors how to plan treatment after the initial diagnosis. After an overview of psychological change processes, each of the five steps in the formulation process are covered systematically. Case formulation is begun by the careful selection and description of a patient's symptoms and problems. This information is then grouped into states of mind, an approach that allows for multiple presentations of a patient, avoids static descriptions of observations, and places many observable features into meaningful clusters of co-occurrence. Subsequent chapters explain how all of this information can be used to focus the treatment and identify defensive controls that may interfere with treatment. The author describes how to infer deep beliefs about the self in terms of views of relationships with others. The book teaches how to formulate plans for interventions during psychotherapy.
About the Author(s)
Mardi Horowitz is Distinguished Professor of Psychiatry at The University of California, San Francisco. He is former president of the San Francisco Center for Psychoanalysis and is the author of numerous articles and books.
You may also like