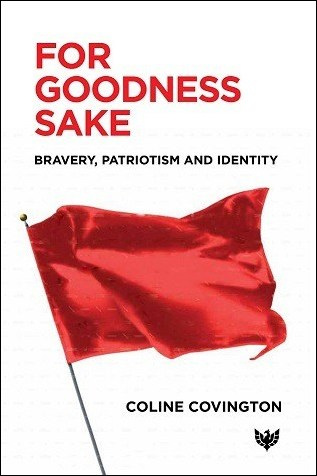 Book Details
Publisher : Karnac Books
Published : November 2020
Cover : Paperback
Pages : 240
Category :
Psychoanalysis
Catalogue No : 95044
ISBN 13 : 9781912691357
ISBN 10 : 9781912691
Also by Coline Covington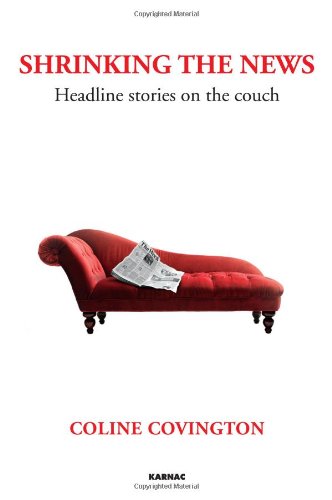 In the midst of atrocities, there is the silent presence of the brave individuals who act and stand apart from the crowd, who risk their own lives by rescuing others and, in other ways, by voicing their dissent. The actions of these exceptional individuals raise questions as to why they were able to do what they did and why other people don't. But if we look closer at the histories of these individuals, what we discover is that they may not be as exceptional as we think and that bravery takes different forms in different contexts.
Clinical material of a young male patient, a war hero struggling to separate from his refugee parents, illustrates the role of the ego ideal, insofar as it is consonant with innate morality, as the primary factor motivating acts of bravery. The compulsion to act bravely is largely ascribed to conscience, that is, being at one with oneself. Those who act bravely do not feel they have a choice because not to act is experienced as a betrayal of self. As such, bravery is a fundamental assertion not only of the self but of a moral order necessary to sustain the self.
Reviews and Endorsements
'Coline Covington brings wisdom and fresh insights into a study of the question of identity, which has become, with the retreat of ideological politics, one of the most important factors in international affairs. She is fascinating in her discussion of the relationships between nationalism and patriotism and of courage – both physical and mental – with the wider question of identity. This is a relevant and thought-provoking book which looks beyond the familiar arguments about nation states and globalization.'
Chris Patten, Chancellor of the University of Oxford

'This is one of the most important books in the field of psychoanalytic studies to appear in many years. Bringing her penetrating insights and extensive clinical experience to bear on such fascinating topics as bravery and heroism, identity, belief systems, dissent, and the capacity for change, Coline Covington has explored the psychological roots of these important, but much neglected, issues in a way that is both illuminating and novel. Focusing on the strengths and resources of the human personality as well as its limitations, she has written a remarkable book, one that breaks new ground and presents us with a gift that we will long cherish.'
Theodore J. Jacobs, M.D., Clinical Professor of Psychiatry (Emeritus), Albert Einstein College of Medicine; training and supervising analyst, the New York Psychoanalytic Institute and the Institute for Psychoanalysis

'A fascinating and scholarly exploration of what it is to be alive in a world riven by moral and political disorder, and of how we navigate between our own natures and the dilemmas and pressures we are confronted with. Drawing on a wide range of literary, historical, and clinical sources, and on topics that range from nationalism to immigration, heroism to inequality, Coline Covington has written an important book on the steps we take to hold on to our own identity and sanity. For Goodness Sake is a celebration of the nature of courage.'
Caroline Moorehead, OBE, historian and biographer; author of 'The Resistance Quartet' book series and 'Human Cargo: A Journey Among Refugees'

'In this powerful and subtle study, Coline Covington delves deeply into the individual and collective roots of bravery, and distinguishes between courage and recklessness, cowardice and self-preservation. Combining psychoanalytic insight and philosophical analysis, she eloquently explores our profound need for moral meaning, and for living in societies which permit its expression. A book for our time, reminding us of timeless values which we ignore at our peril.'
Eva Hoffman, author of 'After Such Knowledge', 'Exit Into History', and 'Human Time'; Visiting Professor, University College London European Institute

'This is a highly textured and carefully thought through piece of writing that examines the nature of bravery as illustrated partly by clinical work and partly by cultural commentary informed by both psychoanalysis and the social sciences. Writing the book is itself brave in its attempt to understand the contemporary world holistically through the lens of what it means to act ethically and take responsibility.'
Nigel Williams, British Journal of Psychotherapy, 39:1 (2023)
Table of Contents

About the author
Preface
Introduction

CHAPTER ONE
Identity and what it means to be true to oneself

CHAPTER TWO
No choice but to act: the role of self-agency in bravery

CHAPTER THREE
The good citizen: traditions of bravery and dissent from Plato to the present

CHAPTER FOUR
My country, my self: separation, identity and dissonance

CHAPTER FIVE
Patriotism: living and dying for one's country

CHAPTER SIX
Defying mortality: the shadow of bravery

CHAPTER SEVEN
Belief and dissent: whistle blowers, conscientious objectors, and saying no

CHAPTER EIGHT
Braving the new: the struggle from loss to agency

Epilogue
Index
About the Author(s)
Coline Covington is a Training Analyst of the Society of Analytical Psychology and the British Psychotherapy Foundation. She is a member of International Dialogue Initiative (IDI), a group formed by Professor Vamik Volkan, Lord Alderdice, and Dr Robi Friedman to apply psychoanalytic concepts in understanding political conflict. Her publications include Terrorism and War: Unconscious Dynamics of Political Violence and Sabina Spielrein: Forgotten Pioneer of Psychoanalysis. She is a regular columnist for The Week online.
Watch Coline Covington in discussion with Chris Patten on Democracy, Identity Politics, and the Politics of Grievance and Fear, hosted by Gerard Fromm -
Video
You may also like