For Goodness Sake: Bravery, Patriotism and Identity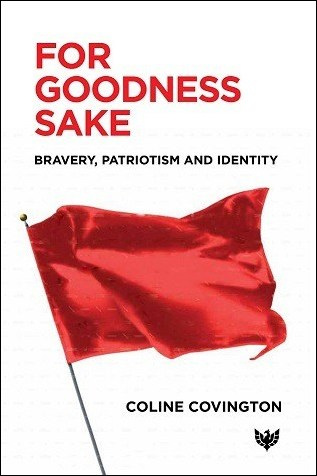 Book Details
Publisher : Phoenix Publishing House
Published : November 2020
Cover : Paperback
Pages : 240
Category :
Psychoanalysis
Catalogue No : 95044
ISBN 13 : 9781912691357
ISBN 10 : 9781912691
Also by Coline Covington
In the midst of atrocities, there is the silent presence of the brave individuals who act and stand apart from the crowd, who risk their own lives by rescuing others and, in other ways, by voicing their dissent. The actions of these exceptional individuals raise questions as to why they were able to do what they did and why other people don't. But if we look closer at the histories of these individuals, what we discover is that they may not be as exceptional as we think and that bravery takes different forms in different contexts.
Clinical material of a young male patient, a war hero struggling to separate from his refugee parents, illustrates the role of the ego ideal, insofar as it is consonant with innate morality, as the primary factor motivating acts of bravery. The compulsion to act bravely is largely ascribed to conscience, that is, being at one with oneself. Those who act bravely do not feel they have a choice because not to act is experienced as a betrayal of self. As such, bravery is a fundamental assertion not only of the self but of a moral order necessary to sustain the self.
About the Author(s)
Coline Covington is a Training Analyst of the Society of Analytical Psychology and the British Psychotherapy Foundation. She is a member of International Dialogue Initiative (IDI), a group formed by Professor Vamik Volkan, Lord Alderdice, and Dr Robi Friedman to apply psychoanalytic concepts in understanding political conflict. Her publications include Terrorism and War: Unconscious Dynamics of Political Violence and Sabina Spielrein: Forgotten Pioneer of Psychoanalysis. She is a regular columnist for The Week online.
You may also like