Flexible Work: Designing our Healthier Future Lives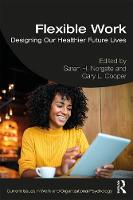 Book Details
Publisher : Routledge
Published : April 2020
Cover : Paperback
Pages : 272
Category :
Organisational Psychology
Catalogue No : 94921
ISBN 13 : 9780367345662
ISBN 10 : 0367345668
Also by Cary Cooper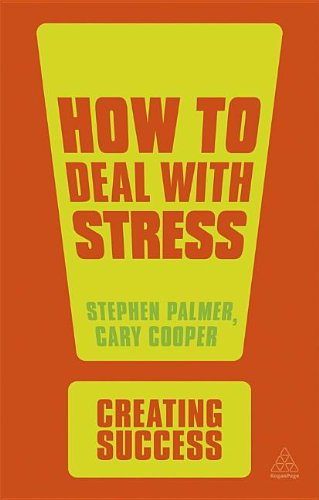 Flexible Work: Designing Our Healthier Future Lives examines flexible working from a psychological perspective and presents research evidence from social science to address what forms of flexible working there are and how they are evolving. Bringing together views from thought-leaders, research evidence and recommendations around making flexible working work, this book addresses two of the most fundamental business challenges for large and medium organisations - mental health and productivity - calling for the bridging of science and policy to design flexible working for our future healthier lives.
Growing from these foundations, this book explains the latest landscape in flexible working, looking at employee psychological health and productivity, including showing up for work sick. Academics and thought-leaders from around the world provide perspectives on leadership, line management, 'over attachment' with technology, commuting, skill-based inequality and control over working time. Readers are offered insights into the relevance of flexible working for a diverse workforce - invisible disabilities, disabilities, older workers and blended families. Throughout, the book offers suggestions for shaping future policy, practice and research.
Each chapter concludes with recommendations, making this essential reading for students, academics, HR practitioners, policy-influencers, policymakers and professionals interested in flexible work.
Reviews and Endorsements
'We all want happier, healthier and more productive working lives and two-way flexibility is a key part of the answer. A driving force in this book is the compelling argument around how we make flexible working work to give workers more control over where and how they work. This is essential reading for anyone who wants to build better, fairer and more humane workplaces.' - Frances O'Grady, General Secretary, Trades Union Congress (TUC), UK.

'Disruptive changes in the nature of work and of working life have far-reaching implications for human and economic health and wellbeing across society. This book provides essential foundations for wise and well-informed discussions to guide the actions now necessary.' - Professor Dame Carol Black, Advisor on Health and Work to Public Health England and UK National Health Service Improvement.
About the Editor(s)
Dr Sarah H. Norgate was formerly a Reader in Applied Developmental Psychology at the University of Salford, UK, and is a popular science author. Since completing her PhD at the University of Warwick, UK, she has widely published in both academic and practitioner journals and has enjoyed collaborating with diverse stakeholders on award-winning research. Sarah is also a fellow for life with the Winston Churchill Memorial Trust.
Sir Cary L. Cooper is the 50th Anniversary Professor of Organizational Psychology and Health at the ALLIANCE Manchester Business School, University of Manchester, UK, President of the CIPD and Co-Chair of the National Forum for Health and Wellbeing at Work.
You may also like