Feminist Spirituality Under Capitalism: Witches, Fairies and Nomads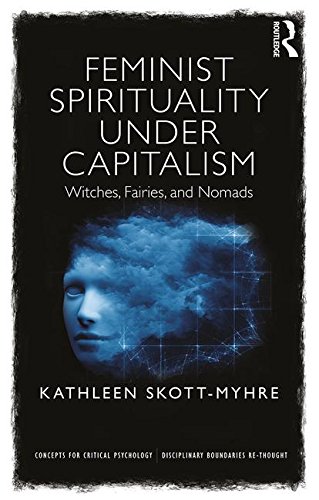 Book Details
Publisher : Routledge
Published : 2017
Cover : Paperback
Pages : 172
Category :
Popular Psychology
Catalogue No : 39588
ISBN 13 : 9781138917743
ISBN 10 : 1138917745
Critical psychology argues that all ways of knowing involve power relations. Women's spirituality in the form of witchcraft and sorcery are prime examples of the way modernity and the European colonial project impacted indigenous peoples and women's ways of knowing. Feminist Spirituality under Capitalism discusses the importance of women's spiritual knowledge throughout history and under the current socio-economic consensus.
Within a critical analysis of the subjugation of certain knowledges, it investigates in particular the role that psychology and psychiatry have played in the repression of women. It offers a renewed vision of women's spirituality as a political force within the field of psychology and the broader social and suggests an alternative approach to psychology and psychic trauma at a time when women are under assault physically, psychologically and emotionally across the globe.
A core historical text for students and scholars of feminist and critical psychology, spirituality, resistance, and alternatives to capitalism, it will also be important reading across a number of related disciplines, incuding women's studies, gender studies, religious studies, ethnic studies, philosophy, cultural studies, and political science.
You may also like