Experiencing Endings and Beginnings: From Birth to Old Age: Second Edition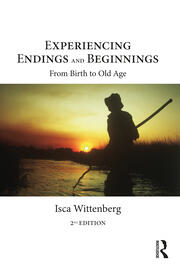 Book Details
Publisher : Routledge
Published : September 2022
Cover : Paperback
Pages : 190
Category :
Psychoanalysis
Catalogue No : 96801
ISBN 13 : 9781032264660
ISBN 10 : 9781032264
Also by Isca Wittenberg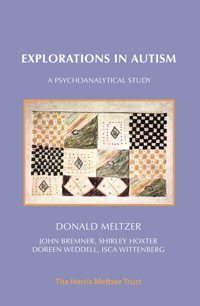 Experiencing Endings and Beginnings highlights the emotional turmoil which, to a greater or lesser extent, accompanies the changes we experience throughout life. It considers the nature of the anxieties aroused by a new situation, changes in our circumstances, beginnings and endings of relationships, gains and losses, and the ending of a previous state throughout the lifespan.
Endings and beginnings are shown to be closely related, for every new situation entered into, more often than not, involves having to let go of some of the advantages of the previous one as well as losing what is familiar and facing fear of the unknown. Isca Wittenberg shows how all these aspects of change evoke primitive anxieties, stemming from our earliest experiences of coming into this world. The book considers life changes including birth and weaning, going to nursery and school, beginning work, marriage, parenthood, and retirement, with reference to clinical examples. This revised edition includes a new chapter by the author examining advanced old age.
Experiencing Endings and Beginnings will be essential reading for psychoanalysts and psychotherapists in practice and in training. It will also be of great interest to other professionals and to readers interested in understanding change across the lifespan.
About the Author(s)
Isca Wittenberg is a Consultant Psychoanalytic Psychotherapist for children and adults who has worked at the Tavistock Clinic for twenty-five years and was Vice-Chairman of the Tavistock for ten years. She was a Senior Tutor in the clinical training of child psychotherpists, has led Infant Observation Seminars in London for fifty years and trained analysts and psychologists in Viennna and Oslo in Infant Observation. She has lectured and run seminars in Austria, Germany, Italy, Norway, Spain, and Sweden and run workshops in Australia and South Africa. She has held temporary professorships at Turin and Klagenfurt University. She now works primarily in private practice, doing brief and long-term psychotherapy. She has been made a Lifetime Honorary Member of the Senior Staff of the Tavistock Clinic where she still does some teaching as well as facilitating eperiential groups. She has published many articles in professional journals, contributed chapters to a number of psychoanalytic books (including two on autism) and written two books: Psycho-Analytic Insight and Relationships: A Kleinian Approach (translated into nine languages) and The Emotional Experience of Learning and Teaching - the latter including contributions by Gianna Williams and Elsie Osborne, and which has been translated into eight languages.
You may also like