Everyday Mysteries: Existential Dimensions of Psychotherapy: Second Edition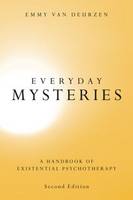 Also by Emmy Van Deurzen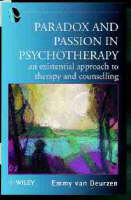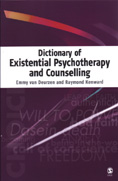 This book provides an in-depth introduction to existential psychotherapy. Presenting a philosophical alternative to other forms of psychological treatment, it emphasises the problems of living and the human dilemmas that are often neglected by practitioners who focus on personal psychopathology.
Emmy van Deurzen defines the philosophical ideas that underpin existential psychotherapy, summarising the contributions made by Kierkegaard, Nietzsche, Heidegger and Sartre among others. She proposes a systemic and practical method of existential psychotherapy, illustrated with detailed case material. This expanded and updated second edition includes new chapters on the contributions of Max Scheler, Albert Camus, Gabriel Marcel and Emmanuel Levinas, as well as on feminist contributors such as Simone de Beauvoir and Hannah Arendt. In addition a new extended case discussion illustrates the approach in practice.
Everyday Mysteries offers a fresh perspective for anyone training in psychotherapy, counselling, psychology or psychiatry. Those already established in practice will find this a stimulating source of ideas about everyday life and the mysteries of human experience, which will throw new light on old issues.
Reviews and Endorsements
'This expanded edition of Emmy van Deurzen's classic work on existential therapy is more urgently needed today than when it was first published. In our contemporary psychotherapy world, more intent on scientific credibility and 'cure' for discomfort than on challenge to fuller living, this deeply wise book calls us back to a respect for the human dimensions of our practice. The new case study which concludes the book is a moving testimony to the efficacy of this approach where all else seems to fail.'
- Betty Cannon, Ph.D., President, Boulder Psychotherapy Institute, and author of Sartre and Psychoanalysis
About the Author(s)
Emmy van Deurzen is Co-Director of the Centre for the Study of Conflict and Reconciliation, and Honorary Professor at the School of Health and Related Research, University of Sheffield.
You may also like