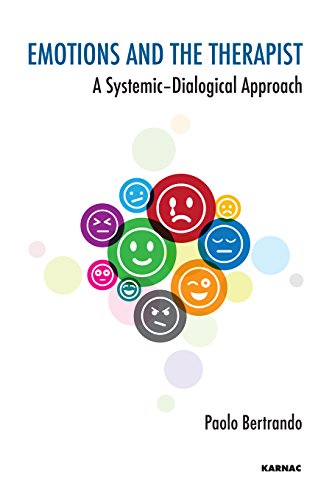 Also by Paolo Bertrando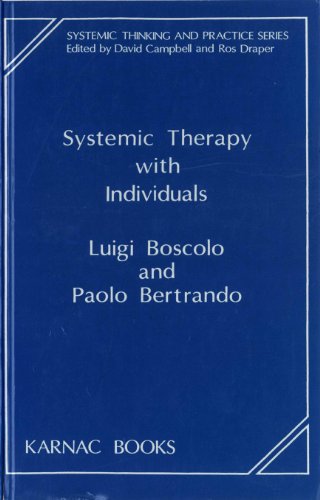 In recent years, systemic theory and practice adopted a dialogical orientation, centred on the persons of the therapist and client. This has led to a growing attention toward emotions, which, in this book, is developed in terms of emotional systems. An emotional system in therapy may be viewed as the sum of the emotions existing and interacting in people's lives. Relevant changes in life happen when emotional stances and sequences change within the system, leading, for example, to a greater sense of agency or hope, or to a different perception of the situation.
This book looks at emotions within human systems in terms of dominant and silent emotions, which shape and are shaped by human relationships, and may be played in several ways according to reciprocal emotional positioning. The therapist uses his or her own feeling, and understanding of the emotions within the therapeutic dialogue, in order to create hypotheses and new dialogues which allow change, ?rst of all, in the emotional tone and positioning of clients.
The book deals with key therapeutic questions related to emotions: how can the therapist see clients in terms of emotional systems? How can the therapist develop a better understanding of his or her own emotional preferred positions? And how can he or she use such increased awareness of emotional facts to become more sensitive to clients' needs and wishes, in order to implement more ef?cient and comprehensive interventions?
Reviews and Endorsements
'What a long way systemic thinking has travelled from the days in which the topics of emotions and the intimate involvement of the therapist in the process of therapy were largely "off the agenda". It is a pleasure to read the latest development of Paolo Bertrando's thinking and practice focusing on emotions and the therapeutic relationship. Set within a contemporary systemic frame that blends dialogical understandings, the discussion begins from the premise that emotions always come from somewhere and always go somewhere, and that they emerge within relationships while simultaneously being experienced at an intimate and individual level. This book offers original and creative orientations to emotions within family relationships and to the emotions of the therapist, as well as ways of thinking about (and working with) patterns that emerge between family members and within the therapeutic relationship. Bertrando's work is a feast of ideas about theory and practice, and his extended discussions of his own practice experience are fascinating and inspiring.'
- Carmel Flaskas, Honorary Asssociate Professor, School of Social Sciences, UNSW, Australia

'After the "linguistic turn", now it is time for the "affective turn" in the field of marital and family therapy. It seems that language, narratives and stories are no longer the central focus of family therapists' discussions and reflections – emotions are. This book provides a refreshingly different approach to emotions than we are used to. Emotions are not viewed as deep-rooted, biological, inner experiences. They are systemic and dialogical: they are shared and exist between people. Bertrando uses this perspective on emotions as a lens to look at the complexity of his practice as a systemic therapist. It is a rich, fascinating and original book, placing not only emotions, but also the therapist (with his/her emotions) centre stage. Scholarly as well as accessible, it will appeal to both the academic and the practitioner.'
- Peter Rober, PhD, family therapist and trainer at Context (UPC KU Leuven, Belgium) and full professor at Leuven University, Belgium
About the Author(s)
Paolo Bertrando MD, PhD, psychiatrist and psychotherapist, was on the faculty of the Milan Centre for Family Therapy from 1993 to 2013. He is currently the Director of the Systemic-Dialogical School of Psychotherapy in Bergamo, Italy. Dr Bertrando is Associate Editor for Italy of the British Journal of Family Therapy. He is the author of several scientific articles and books including The Times of Time and Systemic Therapy with Individuals, both with Luigi Boscolo, and The Dialogical Therapist. His current interests are in the emotional dynamics of systemic therapy, the analysis of contexts in systemic theory and practice, and the consequences of economical and social change on therapists and clients.
You may also like