El Momento Freudiano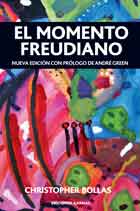 Book Details
Publisher : Ediciones Karnac
Published : October 2015
Cover : Paperback
Pages : 130
Category :
Psychoanalysis
Catalogue No : 36144
ISBN 13 : 9781910444009
ISBN 10 : 1910444006
Also by Christopher Bollas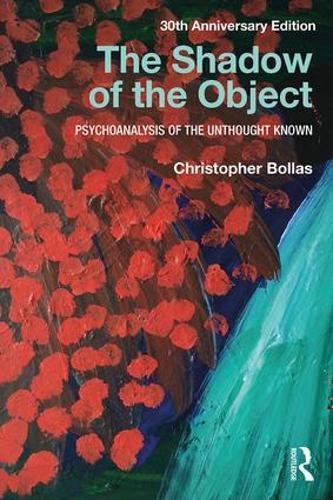 Paperback
£13.49
Usually despatched within 4-5 working days
Free delivery worldwide
This title has been delisted and is no longer available to purchase
Bollas aboga elocuentemente por el retorno a nuestra comprensión de cómo funciona el psicoanálisis freudiano de inconsciente a inconsciente. El incumplimiento de los supuestos básicos de Freud acerca de la escucha psicoanalítica se ha traducido en el abandono de la búsqueda de la "la lógica de la secuencia", que Freud consideraba la forma principal en la que expresamos el pensamiento inconsciente.
En dos extensas entrevistas y en ensayos posteriores, todos ellos realizados durante el año 2006, seguimos la forma en que Christopher Bollas explora su desafío más reciente y radical al psicoanálisis contemporáneo. El Momento Freudiano, Bollas argumenta, responde a una idea filogenética preconcebida que ha existido desde hace miles de años. La invención del psicoanálisis concreta esta preconcepción e instituye un profundo avance en las relaciones humanas.
La propuesta de Bollas de que usemos la imagen de la partitura sinfónica para imaginar mejor la articulación inconsciente abre un nuevo camino conceptual en la comprensión de la complejidad del pensamiento inconsciente. Su crítica ácida de la interpretación de la transferencia aquí y ahora pondrá a prueba una praxis que está muy extendida actualmente en todo el mundo analítico. Es difícil tener acceso literario a dicho tipo de trabajo en progreso, pero aporta una visión estimulante sobre el funcionamiento de
una de las mentes más brillantes de la historia del psicoanálisis.
Esta nueva edición contiene el emotivo Prefacio de André Green, con su tributo personal a la obra de Bollas y a su duradera amistad con el autor. Como Green comenta en el Prefacio, "este ensayo es de enorme importancia para el presente y el futuro del psicoanálisis. Es la obra de un artesano fabulosamente entrenado en el trabajo del psicoanálisis".
About the Author(s)
Christopher Bollas is a member of the British Psychoanalytical Society, the Los Angeles Institute and Society for Psychoanalytic Studies, and Honorary Member of the Institute for Psychoanalytic Training and Research. He is a member of ESGUT, the European Study Group of Unconscious Thought.
You may also like