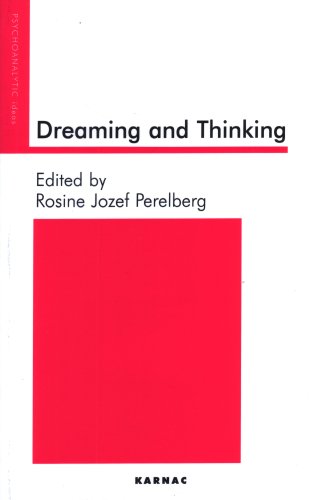 Book Details
Publisher : Routledge
Published : 2000
Cover : Paperback
Pages : 150
Category :
Psychoanalysis
Catalogue No : 11828
ISBN 13 : 9781855759787
ISBN 10 : 1855759780
Also by Rosine J. Perelberg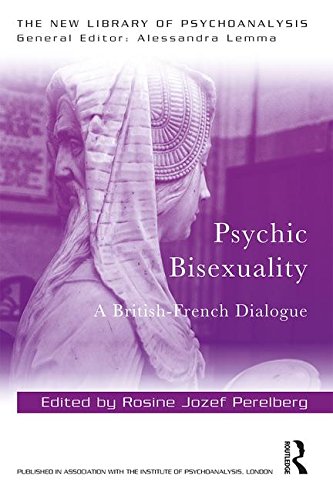 This book includes papers on the dream space and countertransference, the dream space, the analytic situation and eating disorders, dreams of borderline patients and the 'oracle' in dreams: the past and the future in the present.
Reviews and Endorsements
Read a review of this title in 'BPAS'
'In the past decade, there has been something of a renaissance in psychoanalysis of the privileging of dreams, not only as the "royal road" to the unconscious, but as a fundamental (perhaps the fundamental) function of the unconscious. Dreaming and Thinking brings together an unusually rich set of essays which illustrate a range of approaches to dream analysis in contemporary analytic practice. This collection, drawn from public lectures delivered by members of the British Psycho-Analytical Society, is remarkable both for the clarity of thinking and the freedom from analytic jargon and ideology demonstrated by the authors.'
- Thomas Ogden, M.D., Member of the International Psychoanalytical Association, Supervising and Training Analyst

'Distilled in this little book is a great deal of contemporary wisdom regarding the importance of dreams in clinical practice, written and given as lectures by psychoanalysts of the British Society. The devotion and intelligence applied to deepening our understanding of the unconscious makes for rewarding reading.'
- Paul Williams PhD, Joint Editor-in-Chief, International Journal of Psychoanalysis

'This clever and modest book about current views of dreams is striking because it manages to convey so much in just a few pages, without losing depth of thought or resorting to traditional psychoanalytical jargon. It focuses on what is really essential without being partisan to any specific school. This book is essential reading for both analysts and academics interested in present day psychoanalysis.'
- Elias M. da Rocha Barros, Editor for Latin America of the International Journal of Psychoanalysis, Supervising and Training Analyst
About the Author(s)
Rosine Jozef Perelberg, PhD, is a Fellow and Training Analyst of the British Psychoanalytic Society, Visiting Professor in the Psychoanalysis Unit at University College London, and Corresponding Member of the Paris Psychoanalytical Society. She edited Gender and Power in Families (with Ann Miller); Psychoanalytic Understanding of Violence and Suicide; Female Experience: Four Generations of British Women Psychoanalysts on Work with Women (with Joan Raphael-Leff); Freud: A Modern Reader; Time and Memory; and Dreaming and Thinking. She is the author of Time, Space and Phantasy and Murdered Father, Dead Father: Revisiting the Oedipus Complex (2015). In 2007 she was named one of the ten women of the year by the Brazilian National Council of Women.
You may also like