Dream Sequences in Shakespeare: A Psychoanalytic Perspective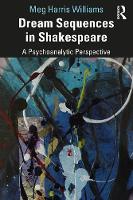 Book Details
Publisher : Routledge
Published : November 2020
Cover : Paperback
Pages : 174
Category :
Psychoanalysis
Catalogue No : 95431
ISBN 13 : 9780367635497
ISBN 10 : 0367635496
Also by Meg Harris Williams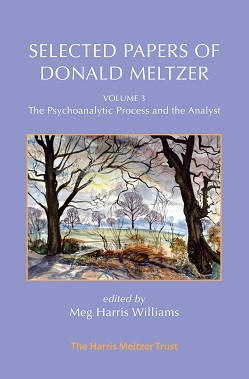 This book takes a new approach to Shakespeare's plays, exploring them as dream-thought in the modern psychoanalytic sense of unconscious thinking.
Through his commitment to poetic language, Shakespeare offers images and dramatic sequences that illustrate fundamental developmental conflicts, the solutions for which are not preconceived but evolve through the process of dramatisation. In this volume, Meg Harris Williams explores the fundamental distinction between the surface meanings of plot or argument and the deep grammar of dreamlife, applied not only to those plays known as 'dream-plays' but also to critical sequences throughout Shakespeare's oeuvre.
Through a post-Kleinian model based on the thinking of Bion, Meltzer, and Money-Kyrle, this book sheds new light on both Shakespeare's own relation to the play and on the identificatory processes of the playwright, reader, or audience. Dream Sequences in Shakespeare is important reading for psychoanalysts, playwrights, and students.
About the Author(s)
Meg Harris Williams, a writer and artist, studied English at the Universities of Cambridge and Oxford and art at the Accademia di Belle Arti in Florence, and has had a lifelong psychoanalytic education, working closely with Donald Meltzer. She has written and lectured extensively in the UK and abroad on psychoanalysis and literature. She is a visiting lecturer for AGIP and at the Tavistock Centre in London, and an Honorary Member of the Psychoanalytic Center of California. She is married with four children and lives in Farnham, Surrey.
You may also like