Diversity and Marginalisation in Forensic Mental Health Care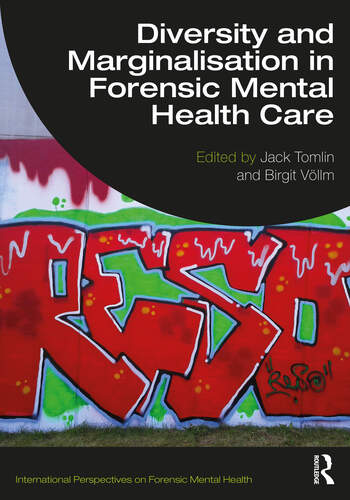 Book Details
Publisher : Routledge
Published : August 2022
Cover : Paperback
Pages : 200
Category :
Forensic
Category 2 :
Individual Psychotherapy
Catalogue No : 96652
ISBN 13 : 9781032026978
ISBN 10 : 9781032026
This book explores the ways in which diversity and experiences of marginalisation are present in forensic mental health care settings around the globe and suggests ways of moving forward.
Forensic mental health services provide care for a group of patients that are marginalised in several respects. Many have experienced childhood adversity and abuse, substance use, serious and chronic mental disorders, poor healthcare education or treatment, inadequate educational opportunities, social isolation, and pervasive forms of stigmatization. On top of these individual experiences of marginalisation, wide diversity exists across patients' socio-demographic, cultural, and clinical characteristics. Chapters in this book discuss these crucial and often sensitive problems, such as working with transgender prisoners, the impact of incarceration for children from non-white backgrounds, cultural and linguistic diversity in forensic settings, and more.
Combining global perspectives, current evidence and case studies, this book will be of interest to patients, carers, practitioners, researchers and students of forensic mental health.
Reviews and Endorsements
"This collection is eye-opening, accessible and pioneering. An invaluable toolkit for anybody interested in criminal justice and mental health." - David Lammy, MP; Shadow Secretary of State for Foreign and Commonwealth Affairs in the United Kingdom.

"Justice is a key concept in medical ethics, with respect for justice identified as one of four principles of bioethics. This timely book provides a welcome review of how systemic injustices can affect patients and staff in forensic services. The editors have brought together a range of rich and thoughtful chapters which should make forensic practitioners question themselves about whether their services always act justly; and how forensic services can be more respectful of diversity and justice." - Dr Gwen Adshead, Consultant Forensic Psychiatrist and Psychotherapist at Broadmoor Hospital, UK.

"An intellectual entertainment was defined by Lord Reith as educating, informing and entertaining. Science and medicine do not fare well as entertainments, but entertainment and literary criticism do not fare well as nostrums for life shortening illnesses. In this book, Tomlin and Völlm give fair and equal hearings to both. The reader will benefit from the choice." - Prof. Harry Kennedy, Clinical Professor of Forensic Psychiatry and Executive Clinical Director National Forensic Mental Health Service in Ireland.
About the Editor(s)
Jack Tomlin is Lecturer in Criminology at the University of Greenwich, United Kingdom. He has studied, taught and researched crime and mental health in the United Kingdom, the Netherlands, and Germany.
Birgit Völlm is Professor of Forensic Psychiatry and Director of the Hospital of Forensic Psychiatry at Rostock University Medical Center. She is also Chair of the Forensic Section of the World Psychiatric Association.
You may also like