Disordered Heroes in Opera: A Psychiatric Report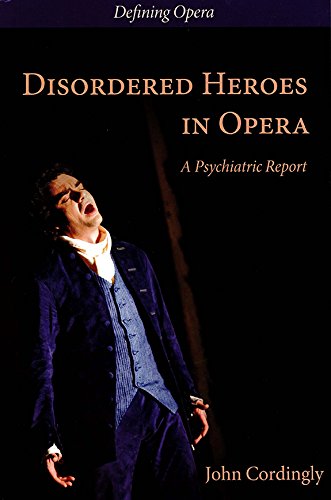 Book Details
Publisher : Plumbago Books and Arts
Published : 2015
Cover : Paperback
Pages : 216
Category :
Popular Psychology
Catalogue No : 39251
ISBN 13 : 9780993198335
ISBN 10 : 0993198333
The retired psychiatrist and former music graduate John Cordingly examines twelve operatic heroes under six sub-categories of personality disorder. He justifies his view that they are not 'mad' by tracing the histories of mental disorder, sexuality and Byronism, and by placing each opera within its cultural context. He also considers what professional treatment is needed according to modern criteria.
His gallery of heroes includes the hubristic Otello and Godunov, the psychopathic Iago and Claggart, the schizoid Wozzeck and Grimes, the borderline Werther and Herman, the narcissistic Don Giovanni and Onegin, and the repressed and melancholic Faust and Aschenbach. Each is considered within the overall design of their respective work. Cordingly also probes the reception of each opera and draws comparisons with cases from life. The book is a landmark in being the first of its kind and weaves a fascinating tapestry of concerns. It is also eminently readable.
About the Author(s)
John Cordingly is a Fellow of the Royal College of Psychiatrists.
Claire Seymour is Head of Senior College at Queen's College London and the author of The Operas of Benjamin Britten (Boydell Press).
You may also like