Depression: Understanding the Black Dog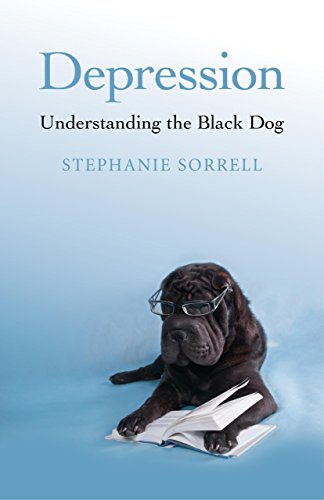 Book Details
Publisher : Psyche Books
Published : 2014
Cover : Paperback
Pages : 93
Category :
Popular Psychology
Catalogue No : 37089
ISBN 13 : 9781782791652
ISBN 10 : 1782791655
Having suffered from major depression for much of her life, Stephanie Sorrell has learned to work with the disease rather than against it. Where so many mental-health books feature "fighting and overcoming" depression, her experience and understanding have enabled her to see the value of the condition rather than what it can take away. In this easy-to-read introduction to depression Stephanie shows the various ways in which it manifests, what is available on a natural as well as chemical level and how the diversity of psychological therapies serve and hold depression. There is also a spiritual thread running through which invites the reader to go further...
Reviews and Endorsements
'As a psychotherapist I thoroughly recommend Stephanie Sorrell's new book. As a parent and grandparent I wish we had this simple and accessible introduction to depression many years ago to recommend to our family and to our friends.'
- Roger H. Evans, Psychotherapist and author, 5DL - Five Dimensions of Leadership and The Creative Manager, The London Institute of Psychosynthesis

'Despite the fact that one in four people will experience depression there is very little agreement on how to treat it. Is medication the answer or one of the many talking therapies? Stephanie Sorrell brings a lifetime of experience to the subject, as a sufferer and also in helping others to navigate this diffi cult terrain. In Understanding the Black Dog, she gives a balanced and practical guide to this debilitating condition which will support and lend insight to those who suffer from depression and those who aim to help them.'
- Maurice Tomkinson, Founder of the Hope Street Clinic, Sandbach
About the Author(s)
Stephanie Sorrell has an MA in Psychosynthesis Psychology and trained as an Applied Practitioner at the Institute of Psychosynthesis in London. She also works at an NHS hospital in Cumbria.
You may also like