Depression and the Erosion of the Self in Late Modernity: The Lesson of Icarus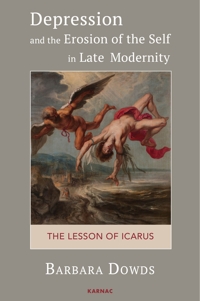 Book Details
Publisher : Routledge
Published : March 2018
Cover : Paperback
Pages : 320
Category :
Individual Psychotherapy
Catalogue No : 40206
ISBN 13 : 9781782205906
ISBN 10 : 178220590X
Also by Barbara Dowds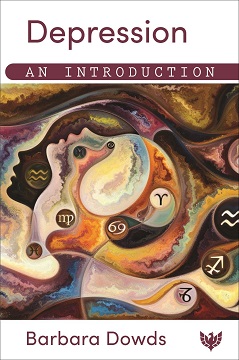 Depression is not a disease of the brain, a genetic disability or even a mood disorder. Rather, shutdown, numbness or sadness are non-pathological adaptations to adverse childhood and adult environments. This challenging book thus understands depression as a wise response to an unliveable situation. It can teach us what is wrong with our lives and what we must learn in order to go beyond symptom relief and reconnect to our most fundamental needs, relational, existential and spiritual.
Because moods shape how we engage with our outer and inner worlds, they underlie all human behaviour. If the sociocultural world is toxic or frustrates our core needs, we will withdraw to protect ourselves. Those who have encountered a non-facilitating environment in childhood will be even more sensitive to adult stresses, since their self-organisation is fragile and non-resilient. As depression is so complex, understanding it demands an integrative approach. Adopting a biopsychosocial perspective with an environmentalist emphasis, this study articulates a variety of levels: experiential, psychodynamic, developmental, evolutionary, neuroscientific, genetic and societal. In particular the impacts of the social changes in the late twentieth and early twenty-first centuries are invoked in an attempt to explain the ongoing escalation of depression worldwide.
About the Author(s)
Barbara Dowds, PhD, is a humanistic and integrative psychotherapist in the Dublin area. She teaches on the BSc in counselling and psychotherapy and is director of the MA in integrative psychotherapy in the Personal Counselling Institute (PCI College). For seven years she was on the editorial board of the Irish psychotherapy journal, Eisteach. Barbara was a senior lecturer in molecular genetics at the National University of Ireland, Maynooth, until 2002 when she changed careers and began practising as a psychotherapist.
You may also like