Dealing with Clients' Emotional Problems in Life Coaching: A Rational-Emotive and Cognitive Behaviour Therapy (RECBT) Approach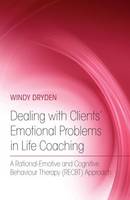 Book Details
Publisher : Routledge
Published : January 2010
Cover : Paperback
Pages : 184
Category :
Cognitive-Behavioural Therapies
Category 2 :
Coaching
Catalogue No : 29832
ISBN 13 : 9780415586856
ISBN 10 : 0415586852
Also by Windy Dryden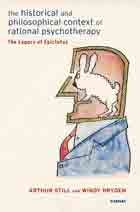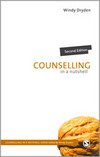 A comprehensive guide for life coaches on how to react and adapt when emotional problems get in the way of coaching.
Reviews and Endorsements
'Windy Dryden gives a clear and detailed explanation of how a life coach can safely explore deeper issues like irrational beliefs and the emotional problems attached to them. The ABC framework gives a step by step process that once learnt thoroughly can be adapted and improvised to use in many different coaching scenarios.'
- Angela Dunbar, Life and Performance Coach and Managing Director of her own training and development consultancy.

Contents:
Introduction. Part I: The Central Role Played by Beliefs in Understanding Your Clients' Problematic and Constructive Negative Emotions. Part II: Understanding Your Clients' Common Emotional Problems and their Healthy Alternatives. Part III: A Step-by-Step Guide to Dealing with Your Clients' Emotional Problems. Part IV: Case Study-Linda. Part V: Epilogue. References.
About the Author(s)
Windy Dryden was the first Professor of Counselling in Britain, and is now a Professor of Psychotherapeutic Studies at Goldsmiths College, University of London, where he runs the MSc course in Rational-Emotive and Cognitive Behaviour Therapy. He has authored or edited 195 books, and edited twenty book series. He was the founding editor of the British Journal of Cognitive Psychotherapy in 1982 and is now editor of the Journal of Rational-Emotive and Cognitive-Behavior Therapy.
You may also like