Cultural Issues in Play Therapy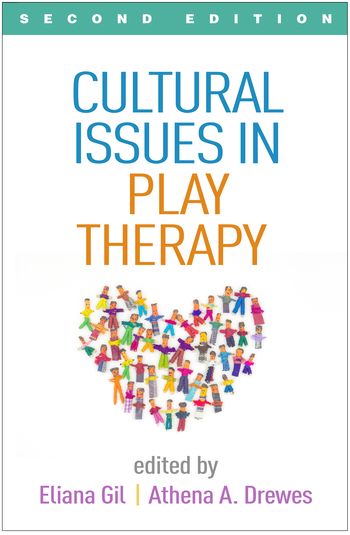 Book Details
Publisher : Guilford Press
Published : September 2021
Cover : Paperback
Pages : 208
Category :
Expressive Arts Therapies
Catalogue No : 95931
ISBN 13 : 9781462546909
ISBN 10 : 9781462546
Also by Athena A. Drewes
Also by Eliana Gil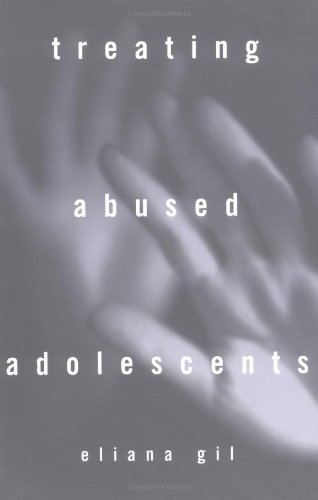 This unique resource is now in an extensively revised second edition with more than 90% new material and an expanded conceptual framework. Filled with rich case illustrations, the book explores how children's cultural identities--as well as experiences of marginalization--shape the challenges they bring to therapy and the ways they express themselves. Expert practitioners guide therapists to build competence for working across different dimensions of diversity, including race and ethnicity, gender identity, sexual orientation, and disability. Purchasers get access to a companion website featuring chapters from the first edition on play therapy with major cultural groups: African Americans, Hispanics, Native Americans, and Asian Americans.
New to This Edition
*Virtually a new book; incorporates a broader definition of culture and an increased social justice focus.
*Chapters on working with children of color, LGBT children and adolescents, undocumented families, and Deaf children.
*Chapter on dismantling white privilege in the play therapy office.
*Chapters on school bullying and on how technology is transforming play, including tips for conducting tele-play therapy.
Reviews and Endorsements
"As a Black clinician, I appreciate the depth with which racial injustice and White privilege are addressed in this book. Readers will benefit from the transparency around challenges with race and culture in the play therapy room and the need to provide culturally responsive treatment. The authors are reflective and consider how racial, ethnic, and other disparities affect mental health practice with oppressed and marginalized communities. I felt inspired by the case examples and vignettes to continue examining my own beliefs, values, and biases to prevent them from showing up with the clients I serve." - Althea T. Simpson, MBA, LCSW, RPT-S, Black Play Therapy Society, Woodbridge, Virginia.

"Gil and Drewes have created a strikingly different second edition that positions cultural sensitivity as one of the most salient issues of our time. What differentiates this edition is a deeper dive into the interacting psychosocial stressors that affect various subcultures. For play therapy educators, the book provides a platform to guide students through relevant yet often difficult content, with a focus on clinical principles, reflection, awareness, and self-evaluation. The volume is rich in poignant case examples. I recommend this second edition as required reading in graduate-level play therapy and child/family psychotherapy courses. Be prepared for growth!" - Mary Anne Peabody, EdD, LCSW, RPT-S, Social and Behavioral Sciences Program, University of Southern Maine.

"Gil and Drewes offer a timely update to their original edition, taking into account such momentous changes as the current racial justice movement and the COVID-19 pandemic. The authors offer personal testimonies, case studies, and practical play interventions that readers can immediately apply to their work with children from marginalized communities. This book should be on the shelves of both emerging and seasoned play therapists, and can be useful for courses on child welfare, diagnosis and assessment, and cultural diversity. Readers are challenged to acknowledge how White privilege and bias may appear in the playroom, and are guided to effectively diagnose and treat of children from various subcultures. I highly recommend that every play therapist use this book as a guide to build the foundation of antibias clinical work with children and families." - April D. Duncan, MSW, LCSW, RPT-S, Founder and CEO, BMH Connect.
About the Editor(s)
Eliana Gil, PhD, is senior partner in a private group practice, the Gil Institute for Trauma Recovery and Education in Fairfax, Virginia, which provides therapy, consulting, and training services. She is also Director of Starbright Training Institute for Child and Family Play Therapy in northern Virginia. Dr. Gil has worked in the field of child abuse prevention and treatment for over 40 years. A licensed marriage, family, and child counselor; approved marriage and family therapy supervisor; registered play therapist; and registered play therapy supervisor, Dr. Gil has served on the Board of Directors of the American Professional Society on the Abuse of Children and the National Resource Center on Child Sexual Abuse, and is a former President of the Association for Play Therapy, which honored her with its Lifetime Achievement Award. She is the author of The Healing Power of Play: Working with Abused Children; Treating Abused Adolescents; Helping Abused and Traumatized Children: Integrating Directive and Nondirective Approaches, and other acclaimed books and video programs on child abuse and related topics.
You may also like